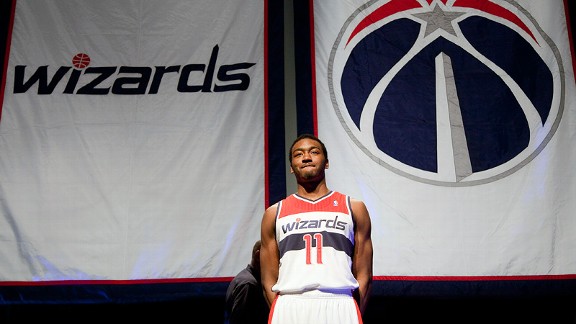 AP Photo/Evan VucciWashington Wizards guard John Wall has an unusual way of staying in shape.
With the offseason in full effect, ballers around the country have begun what is widely regarded as one of the most grueling grind modes of the year as they prepare for the up-and-coming season.
Every week ESPN High School will profile an elite player and have them dish on one of their most unorthodox training methods and explain why it's been so beneficial.
Next up?
Washington Wizards point guard John Wall, the No. 1 pick in the 2010 NBA Draft.
The Drill: Ball-less/Court-less dribble-juking
The Rundown: "I know it sounds a little crazy, but I'll just be walking down the street and, out of nowhere, I'll hit someone with an in-and-out move without having a ball. I scare them because they don't know what in the world I'm doing, but I think this game through so much that it just comes out anywhere.
To read the rest, check it out here at our high school site.