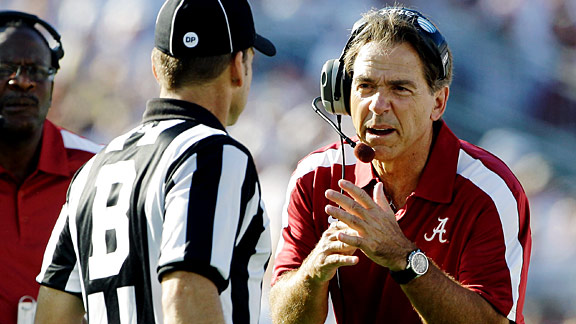 Rob Carr/Getty ImagesNick Saban's Crimson Tide have earned the most respect from oddsmakers so far this season.
October is known for the spookiest day of the year -- and no, I'm not talking about Halloween. The Bowl Championship Series will unveil its first standings of the 2011-12 season on Sunday.
In anticipation of this glorious event, Caesars Entertainment senior sports analyst Todd Fuhrman will provide us with an oddsmaker's perspective on the potential BCS bowl matchups and point spreads.
Remember: if you're not complaining about something by the end of this column, then the BCS isn't doing its job!
Allstate BCS National Championship Game
Projected matchup: Alabama Crimson Tide vs. Oklahoma Sooners
Projected line: Alabama (-2.5)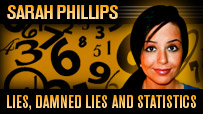 LSU is ranked No. 1 in the AP Top 25, and Oklahoma owns the top spot in the USA Today coaches poll, but according to Fuhrman, "The Alabama Crimson Tide are the best team in the country."
Oddsmakers value defense highly when completing weekly power rankings and setting a line. After all, it is defense that wins championships, right?
Alabama allows just seven points per game -- fewest in the nation. It's as if the Tide are playing "NCAA Football 12" on junior varsity level.
"Alabama's back seven are as good as we've seen in years at the collegiate level, and the defensive line is improving on a weekly basis," said Fuhrman.