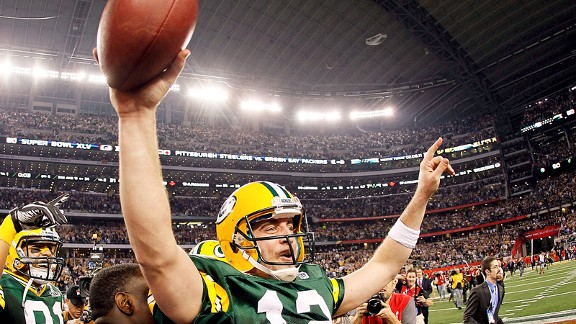 Kevin C. Cox/Getty ImagesOddsmakers figure Aaron Rodgers and the Packers have a 7 percent chance to go undefeated.
With the Packers being the last undefeated team standing this season, it's customary to begin asking this question ad nauseam: Will Green Bay finish the regular season at 16-0?
The Packers will be favored in each of their remaining games this season according to Todd Fuhrman, senior sports analyst for Caesar's Entertainment.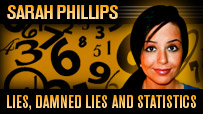 Even so, with the volume of games remaining on Green Bay's schedule, oddsmakers are giving the Packers only a 7 percent chance to complete an undefeated regular season -- compared with the 11 percent given to New England prior to entering Week 7 in 2007. The Patriots, of course, completed a perfect regular season. Then they produced a memorable Super Bowl championship run chronicled in this book. Or not.
Here's a look at what appear to be the Packers' easiest and most challenging remaining opponents.
Week 10: Vikings at Packers, Monday, Nov. 14, 8:30 p.m. ET, ESPN
Projected line: Packers (-15½)
The Vikings have been criticized all season for being able to put together only 30 minutes of quality football. Pundits have called them inconsistent. This past Monday night, the Vikings responded by playing all 60 minutes terribly against the Bears. Take that consistency, critics!
The Vikings share the same division as Green Bay, but they're hardly in the same league. History is also working against the Vikings. Only 3 percent of two-touchdown underdogs have won outright since 1990.
Week 9: Packers at Chargers, Sunday, Nov. 6, 4:15 p.m. ET, Fox
Projected line: Packers (-2½)
Although Tom Brady's mesmerizing looks have a way of hypnotizing fans into believing the Patriots will represent the AFC in Super Bowl XLVI, oddsmakers in Las Vegas have deemed Philip Rivers and the Chargers co-favorites to win the AFC. Meaning, this Week 9 collision will undoubtedly be billed as a potential Super Bowl preview.