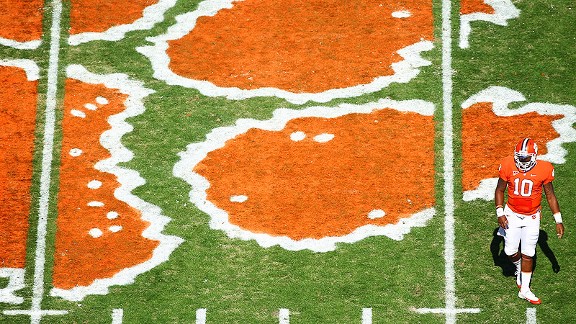 Scott Halleran/Getty ImagesIf Clemson is to remain undefeated, it might need star quarterback Tajh Boyd to play defense, as well.
Wasn't it just a week ago that we were discussing the possibility of multiple undefeated teams this season and the potential of chaos trying to figure out which sacrificial lamb would be selected to lose to the SEC champ in the BCS title game? So much for that.
Last week, Wisconsin and Oklahoma provided cautionary tales for the remaining non-SEC undefeated teams. The Badgers showed us it can be difficult to win in a pressure-packed, prime-time showdown. The Sooners showed us it can be difficult to win with absolutely no pressure when everyone expects you to romp -- you're a freaking 31-point favorite!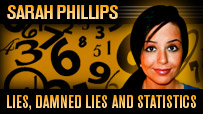 Due to the results in East Lansing, Mich., and Norman, Okla., it's timely to break down the remaining schedules of the non-SEC unbeaten teams. Let's discuss each team's most challenging opponent (red flag) and each team's softest opponent (not-so-red flag).
Degree of difficulty, or lack thereof, is determined by projected Las Vegas point spreads.
Sorry, Kansas State. I've taken the liberty of eliminating the Wildcats from the discussion since they probably will be a double-digit underdog in at least three of their five remaining games. If Kansas State runs the table in those five games, I'll dedicate an entire column to the Wildcats.