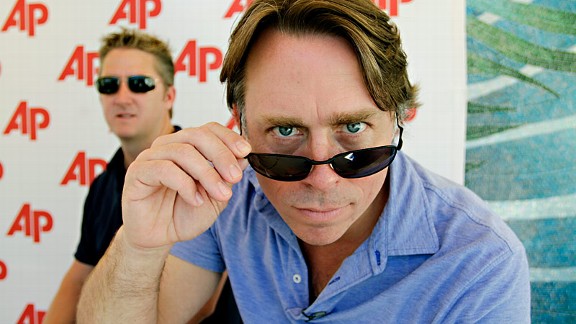 AP Photo/J Pat CarterFamed chef John Besh has been on the Saints' sideline several times.
Famed New Orleans chef John Besh is ready for Sunday's Saints game at the Atlanta Falcons.
The game is at noon CT, meaning lunch at the Besh house is likely around 2 p.m.
"It's the big Sunday supper with traditional Louisiana food such as jambalaya and other things you'd expect," said Besh, who is the owner/chef of August, one of the top restaurants in the United States. "Everyone will be watching the game and we'll be right on the edge of our seats. Then, about 15 minutes before halftime, we start the process of eating and we wolf it down at halftime. We'll be ready for the second half."
The city of New Orleans is known for its food, and the award-winning Besh might be the biggest Saints fan.
"Besides my family, being a Saints fan is everything to me," said Besh, who has hung out with the team many times. "I spent my whole life waiting for the moment when we won the Super Bowl, and that feeling is no different from today."
And cooking at home with the family prompted Besh to write the just-released "My Family Table: A Passionate Plea for Home Cooking."
"You have to make time for one another," said Besh, who is married and has four sons. "I know everyone has crazy lives but you need to devote some time to your children through food."
And if the Saints were at home?
"We'd be at a restaurant eating on fine china and then walk down to the Dome," Besh said. "We'd just class it up a little bit."