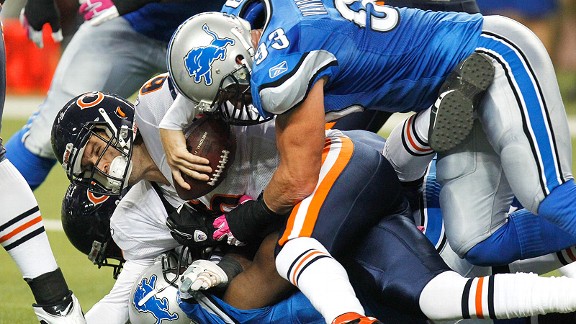 Gregory Shamus/Getty ImagesThings have gotten a little chippy between the Bears and Kyle Vanden Bosch and the Lions.
Lions defensive end Kyle Vanden Bosch was reportedly fined $7,500 for hitting Chicago Bears running back Matt Forte while he was on the ground, the first of what could be a series of fines from Sunday's Chicago-Detroit game.
Page 2 knows you're a strict disciplinarian, even if involves fining a player who didn't even have the satisfaction of at least getting to lay a hit on an opponent in the process.
See if you can name the players who got fined without even getting dirty.