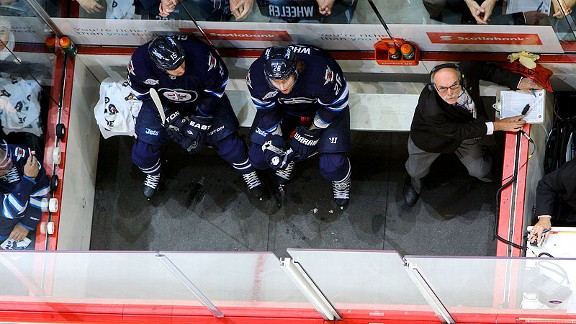 Jonathan Kozub/Getty ImagesThe NFL should really consider a penalty box for its troublemakers.
Are you listening, NFL commissioner Roger Goodell? Have we got an idea for you.
We all know that the NFL is rolling in success like happy pigs in slop. But it does have one ongoing problem -- violent hits. They can't really get rid of violent hits without turning their game into cricket, so they compensate with large fines and even ejections of players. Nobody likes this solution.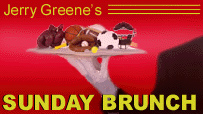 But another sport has a much better answer that could work for the NFL.
The penalty box.
Think about it. A star cornerback clocks a "defenseless" wide receiver. His team loses 15 yards, he might get ejected and is sure to get a bill from the league a couple of days later. Instead of all that, why not five minutes of game time in the penalty box? How cool would it be to see your defensive star fretting in the box and then, when the red light turns green, bursting onto the field just in time to clock another wide receiver?
Of course he wouldn't hurt a fly after penalty time. As any hockey fan can tell you, the penalty box is a great method of rehabilitation. Rarely does a goon return to the penalty box for a second offense. (What? That's not true? Well, it sounded good and maybe the Commish never watches hockey.)
However, a couple of changes from hockey are needed ('cause there's no way the haughty NFL would ever admit that the NHL got it completely right first):
• One penalty box for players from both teams. We want to see Baltimore's Ray Lewis and Pittsburgh's Troy Polamalu in there at the same time.
• Make it a big penalty box -- and sell tickets. How much would you pay for a seat on the sideline next to a fuming Ray Lewis and a shampooing Troy Polamalu?