There's a pretty good chance you saw Kevin Durant play some kind of sport this offseason. Which should be a little weird since A) the NBA is locked out and B) he's a basketball player. But Durant had to get his sporting fix somehow. XBox just wasn't cutting it anymore, I guess.
Besides playing in basically every basketball event he could, including your Saturday morning rec league (probably), he even went and played flag football with a Twitter follower. I guess the question is: What's next? Golf? Dodgeball? Wall-ball after school behind the playground? As long as there's no NBA season, there's really no telling where he might show up next. Maybe Germany. Maybe Israel. Maybe your driveway. If you bounce it, he will come. Or something like that.
Page 2 offers this illustrated history of the various sightings.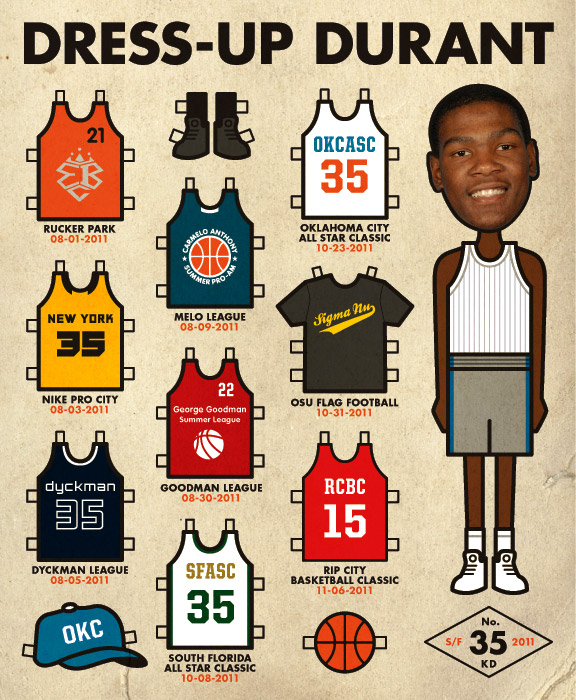 Text by Royce Young of Daily Thunder, part of ESPN's TrueHoop Network.