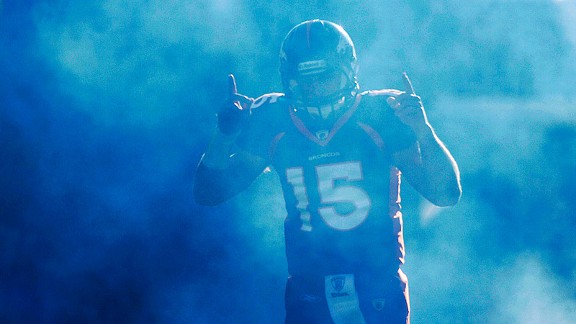 Ron Chenoy/US PresswireTim Tebow has won over those of us at Page 2. Even against the wizardly Patriots, we like his chances.
Either you love Tim Tebow, or Tim Tebow makes you crazy.
Regardless, even a screenwriter couldn't make up this stuff -- which is ironic since it seems to be the same script every week:
It begins in the days leading up to the game. Pundits near and far pick against the Broncos, assuming that Denver can't keep winning with a simplistic offense and late-game heroics. Recently, many of these experts add a God-fearing disclaimer, such as, "It is Tebow, so you never know."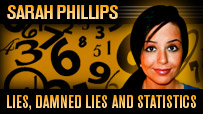 Then they pick against Denver again, anyway.
Right on cue, Tebow then spends most of the game floundering. Statistics suggest that he might be the NFL's worst quarterback over the first three quarters of games, as his 19.5 Total QBR in that span is the worst of any QB in the league.
The Broncos offense looks out of sorts. Running plays dominate the game plan. Denver falls behind.
Then the fourth quarter arrives, and similar to how Clark Kent transforms into Superman, Tebow becomes the NFL's best quarterback. In the final seven minutes of games this season, Tebow's Total QBR of 96.3 is the best in the NFL.
Of course, Denver wins. Then we rack our brains trying to figure out what just happened.
Rinse and repeat.
This week, New England is cast as the villain, which isn't unfamiliar territory for Bill Belichick. The Patriots opened as a 4½-point favorite last Sunday, and that number quickly ballooned to seven. VegasInsider.com estimates that 90 percent of the wagers on this game have been placed on the Patriots.