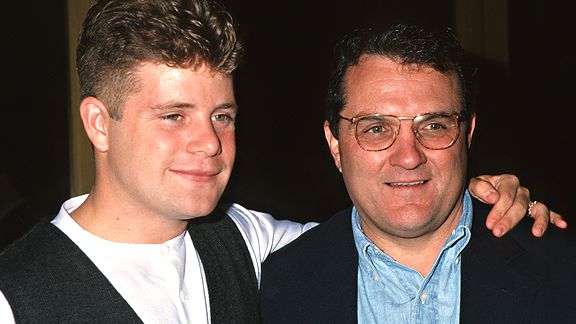 Ron Galella/WireImageSean Astin (who played Rudy) stands next to the real Rudy, Daniel Ruettiger.
We need Tim Tebow more now than ever before.
Why? Because one of our famed sports' "feel good" stories has taken a blow. If you haven't heard, Daniel "Rudy" Ruettiger has been charged with improving on reality -- which reminds us of the movie "Rudy" and why all of you think Ruettiger looks just like Samwise Gamgee from "Lord of the Rings."
Ruettiger reportedly is paying more than $380,000 to the Securities and Exchange Commission because of charges that he artificially inflated the value of stock for Rudy Nutrition, his sports drink company. It's called a "pump-and-dump," which sounds like a football play just as Ruettiger has always sounded like a football player.
Scott Friestad, a member of the Commission's enforcer branch (which sounds intimidating), said: "Investors were lured into the scheme by Mr. Ruettiger's well-known, feel-good story but found themselves in a situation that did not have a happy ending. The tall tales in this elaborate scheme included phony taste tests and other false information."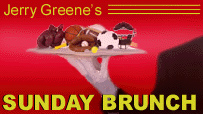 Do you think he used "tall tales" intentionally when talking about the 5-foot-6 Ruettiger? Or maybe it just meant Friestad had seen the movie.
By the way, what are your three sappiest movies of all time? After all, this is the week that almost all of the "saptaculars" are on TV. Which ones put you into a diabetic coma? Here are mine:
• "Field of Dreams." It's not a holiday flick but it feels like one. At least it was placed in an appropriate setting -- a field of corn.
• "Rudy." Ask Joe Montana about the reality vs. the fantasy. If Rudy's one moment for Notre Dame is worth a movie, what is Tim Tebow's career worth already?
• "It's a Wonderful Life." Look carefully at those closing scenes of George Bailey reunited with friends and family. Do you see that terror reflected in his eyes? It's because, deep down, he knows he's insane and has been hallucinating the whole thing. Happy holidays.