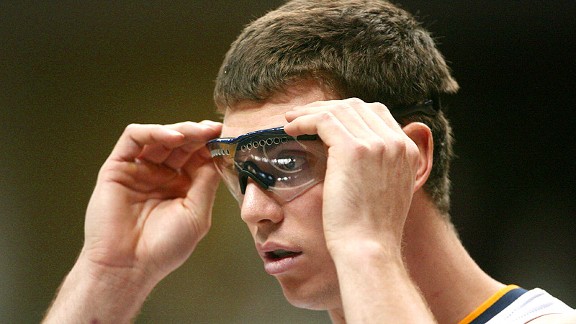 Your trusty cartoonist Kurt Snibbe is off, so we'll be trotting out the old Page 2 photo contest. We'll find a great photo, and you provide the caption.
Indiana Pacers forward Tyler Hansbrough debuts his new eye protection in Wednesday night's game against the Atlanta Hawks. Hansbrough had eight points and a season-low zero rebounds in the Pacers' 96-84 win.
Give us your caption in the comments.