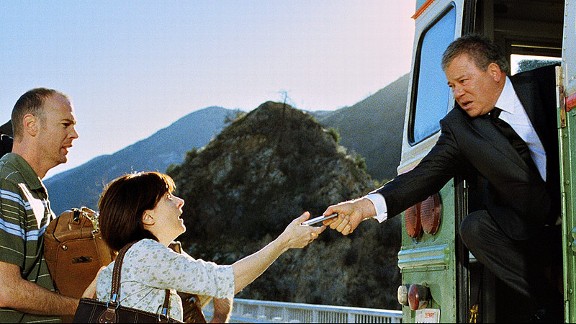 AP Photo/priceline.comIn a new commercial, William Shatner's Priceline pitchman, the Negotiator, makes a costly sacrifice.
Work with me on this one.
Priceline.com reportedly is introducing a commercial Monday that probably also will be shown during the Super Bowl telecast. It is that tenuous Super Bowl connection that is being used here in order to discuss the terrible thing about this new commercial.
They're going to kill Captain Kirk -- again.
Yes, apparently this will be William Shatner's last outing as Priceline pitchman when he manages to save the folks in a bus that is about to fall off a cliff -- but he goes down with his bus instead of his starship. And his last words?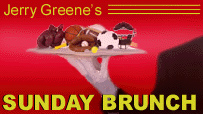 "Save yourselves -- some money."
Please.
Is that better than his last words in "Star Trek: Generations," which were: "It was … fun. Oh, my … " Obviously, Capt. Kirk deserved better. Actually, going off a cliff on a bus is superior to his death in the Star Trek flick -- where he got crushed by a bunch of rocks on some stupid planet because Malcolm McDowell wanted to escape into a different movie.
Of course "Generations" was the seventh Star Trek movie -- an odd-number disaster. What's Priceline's excuse?
And while we all remember our favorite original series Star Trek episode (and please, not the overrated "City on the Edge of Forever"), here are few more bits of tid while our superb gathering of sportswriting chefs prepare the main courses of today's Brunch:
• If I'm reincarnated as a tennis racquet, please don't let me end up in Marcos Baghdatis' bag.
• Has that poor Packer fan stopped crying yet?