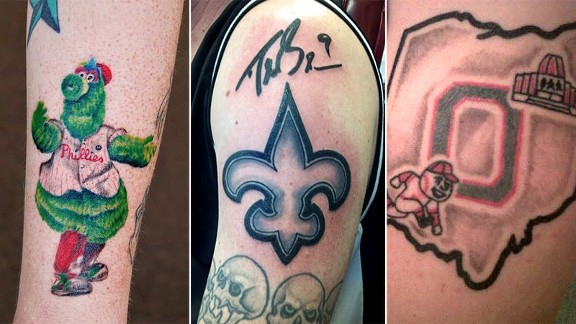 SportsNatin Fan Submitted
Van Halen's recent single, ''Tattoo,'' from the new album "A Different Kind Of Truth" inspired an idea from David Lee Roth himself.
If you have a tattoo that relates to sports in any way (teams, towns, favorite type of hockey stick, etc.), you are ready to win an all-expenses-paid vacation to a Van Halen concert and a meet-and-greet with Diamond Dave. Insignias, logos, trademarks, slogans, mottos, bad jokes (just kidding ... well, maybe not), faces and places that remember the name, honor the game and bring the memories are welcome.
Send a picture of your tattoo via Twitter to the hashtag #VanHalenESPN before March 2.