Take a shot at writing a cartoon caption. Page 2 cartoonist Kurt Snibbe will offer up a blank cartoon each weekday morning, and he will fill in the blank with our favorite reader submission at the end of the business day.
In honor of all-star weekend, today's winner will get a little extra something thanks to adidas, who provided us with an adizero Rose 2 autographed by Derrick Rose, to give away to the winner. Captions must be entered by 5 p.m. EST to be eligible for the shoe.
So please, by all means, share your humorous stylings in the comments section.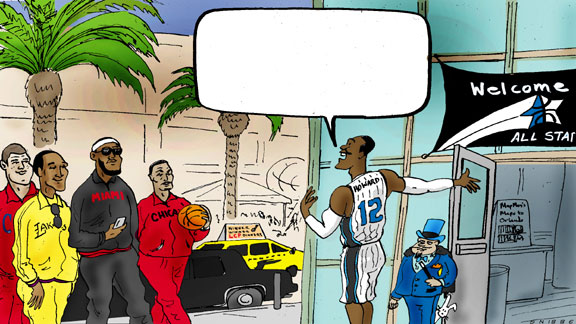 Legal stuff: Click here for official contest rules.