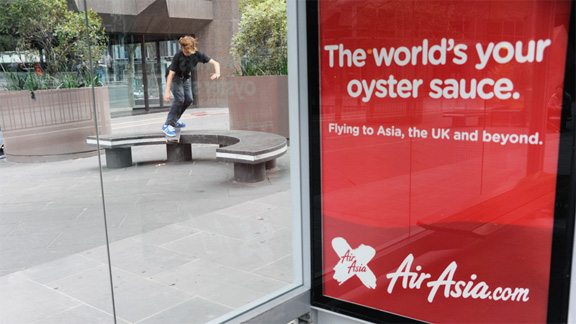 Chris Nieratko Riley Hawk, here with an ollie over to backlip kickflip out in Australia, comes out of his shell.
Three years ago I had the pleasure of going to Australia with the Birdhouse team, which included the most famous skateboarder ever, Tony Hawk, his son Riley Hawk and Riley's uncle, Mike Hawk. It was the first time I'd seen Riley skate since baby footage of him all covered in pads and he blew me away. He had great trick selection, style and most importantly, no ego about him. I imagine that's no easy task when you're Tony Hawk's kid.
Me personally, I would take full advantage of that situation if I was Riley. But the kid is very humble, embracing who his dad is but not wanting to make it his only talking point.
We can't deny that he'll always be Tony Hawk's son but after watching his recent Lakai commercial you can't help but acknowledge that he's growing into something very special in his own right.
ESPN.com: What have you been up to, Riley?
Hawk: Not much, just got back from this trip up in San Francisco, skating.
Who did you go up there with?
Andrew Reynolds and all those Baker guys. It was Figgy [Justin Figueroa], Jon Dickson, Slash [Brian Hansen], Nuge [Don Nguyen] and Bryan Herman. It was sick just watching Figgy kill gnarly rails. He is super gnarly.
Do you think it's a coincidence that you skateboard and your dad happens to skateboard?
Probably not.