Commentary
Uni Watch unveils readers' youth photos
Originally Published:
January 19, 2012
By
Paul Lukas
| Page 2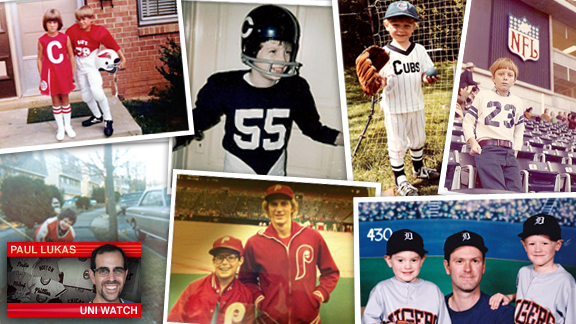 ESPN.com IllustrationUni Watch asked readers to send in photos of themselves as children in uniform. Here are the results!
In 1972 -- the first year your friendly uniform columnist collected baseball cards -- Topps produced a small series of cards called "Boyhood Photos of the Stars," which was pretty much what it sounds like.
If you grew up as a sports fan, chances are there are some embarrassing adorable childhood photos of you in uniform floating around out there, too. With that in mind, a bunch of Uni Watch readers have recently submitted pictures from their uni-clad youth. The result is a bottomless well of innocence and joy that's so undeniable, so irresistible, it serves as the perfect antidote to all the bogus nonsense in today's sports scene.
So if you're determined to stay cynical and jaded, stop right here. As for everyone else, let's take a look …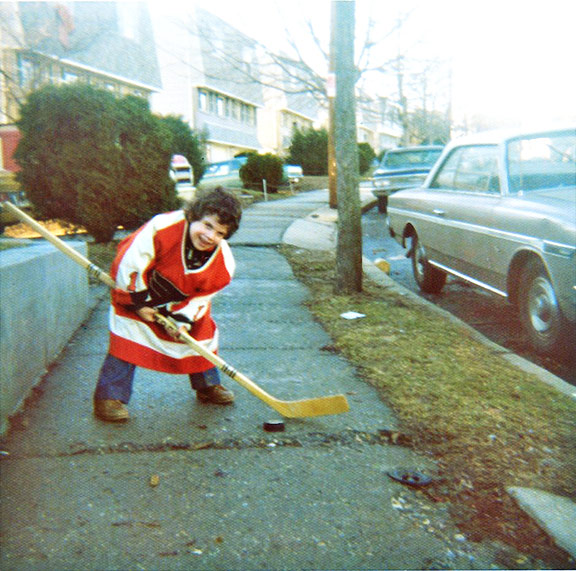 That's Philly native Mike Hersh at age 5½. Such a sensational snapshot -- the oversized jersey, the lopsided stick-to-child ratio, the puck on the sidewalk, and especially that look of boundless enthusiasm on Mike's face. Is there any doubt that he put the biscuit in the basket mere moments after this photo was snapped?
---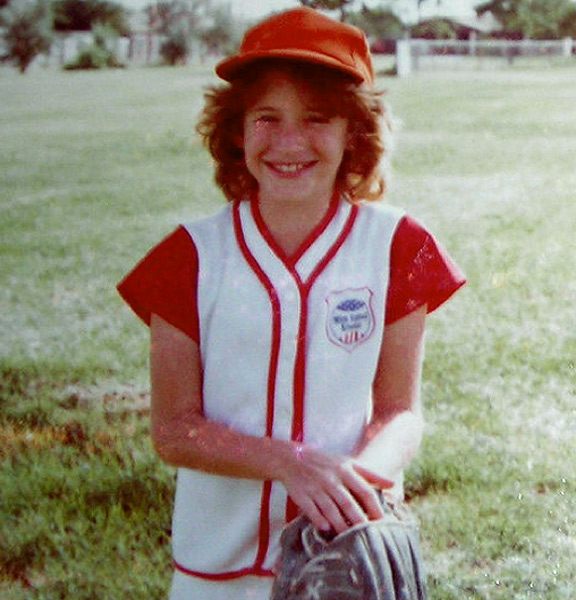 "Here I am in my Miss America Softball regalia, complete with a skirt, I believe around 1976," Susan Freeman says. "We played fast pitch before fast pitch was hip. And I loved my blue glove. NOBODY else had a blue glove!"
Do you have a photo from your uni youth that you'd like to share? If so, send your submissions here, and we'll feature them in a future installment.
Paul Lukas will try to find his own childhood uni photos the next time he visits his mom's house. If you liked this column, you'll probably like his daily Uni Watch web site, plus you can follow him on Twitter and Facebook. Want to learn about his Uni Watch Membership Program, be added to his mailing list so you'll always know when a new column has been posted, or just ask him a question? Contact him here.