Commentary
Fields of Study
Updated:
June 11, 2009, 10:23 AM ET
By
Brett Zarda
| ESPN The Magazine
This article appears in the June 15 issue of ESPN The Magazine.
With regular season rigors and playoffs aplenty, it's a busy time for sports. But it's always a busy time for researchers who investigate the science of sports. Let's take a gander at their recent findings.
SUBJECT: WATCH WHAT YOU DRINK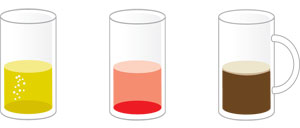 HALF EMPTY
In a New Zealand study, men drank either vodka and OJ or just OJ following a workout. Tests over the following days proved booze inhibits the ability of the muscles to recover. (Just in case binge drinking after the gym has been your inclination.
HALF EMPTY
New data suggest sports drinks are bad for teeth. Cow chompers (which resemble human ones) were dropped in water or a sports drink for more than an hour. All the sports drinks caused some weakening. Some stained, too.
HALF FULL
Seems caffeine reduces the pain that comes with gain. A study gave 25 cyclists either a placebo or caffeine prior to training. Both groups reported a reduction in perceived quad soreness. Guess even the thought of caffeine works.
SUBJECT: LIVING IN THE CITY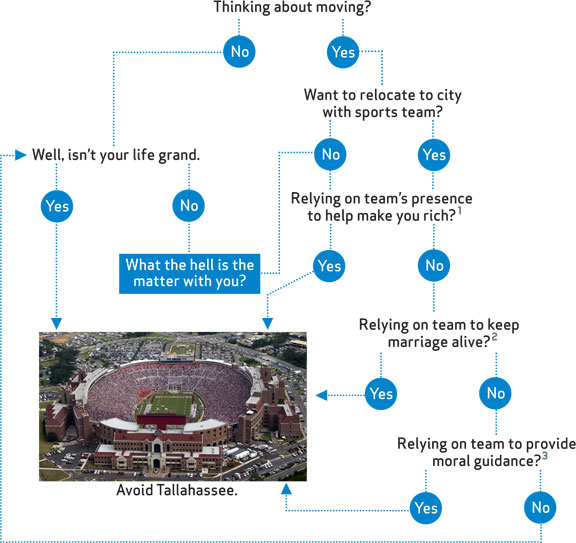 Florida State/Collegiate Images/Getty Images
1. A study in the Journal of Sports Economics looked at 63 cities that house BCS teams and determined success had no notable impact on employment or income.
2. Research by the University of Denver Center for Marital and Family Studies showed divorce rates are 28% lower in cities with MLB teams than those sans clubs.
3. No study shows Tallahassee's own Florida State has at times fallen on the wrong side of righteousness. The facts will suffice.
SUBJECT: THE CHILDREN ARE OUR FUTURE
| THE PURSUIT | THE FINDINGS | THE QUESTION |
| --- | --- | --- |
| To determine the link between exercise and kids' sleeping habits. | European research shows male youths who hit the pitch sleep better than their sedentary peers. Young footballers have shorter sleep onset latency, fewer awakenings and higher sleep quality scores. | But between all this football and sleep, when will they have time to engage in risky behavior? |
| To assess the importance of getting kids out of the house now and again. | Data in Optometry and Vision Science suggest spending time outdoors during daylight decreases the odds of nearsightedness. Researchers figure sunlight and distance viewing are responsible. | Has anyone studied whether playing video games that are set outdoors accomplish the same thing? |
| To see what impact flat-footedness has on athleticism in kids. | A study in Pediatrics looked for a correlation between the severity of arch flatness in 218 tweens and the ability to perform 17 sporty motor skills (hopping, balance, etc.). There was none. | Does that mean those meager hammies and 5'1'' frames are limiting, either? |
SUBJECT: THE CUSHY LIFE OF RESEARCHERS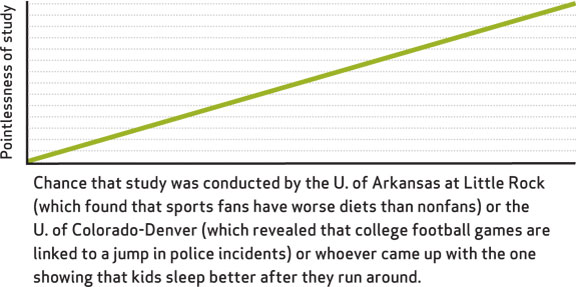 MOST SENT STORIES ON ESPN.COM