Commentary
Page 2's World Cup of Beer, Groups D, E
Originally Published:
June 14, 2010
By
Shane Igoe
| Special to Page 2
As the 32 countries gather to compete for the World Cup, Page 2 thought we'd arrange a concurrent side tournament involving the month's other highly sought after gold standard … beer.
The real World Cup has a "Group of Death," and we'd put forward that what follows is the "Day of Death" in our review. With heavyweight beer-drinking countries such as Australia and Germany looming in Group D and with Denmark, Holland and upstart Japan competing in Group E, it will be interesting to determine which group below earns Page 2's "Grog of Death."
Drink up the action of Page 2's ongoing 2010 World Cup of Beer. Share your thoughts on our picks in the comment section below, especially if you feel as though there are any discrepancies brewing.
Group D beer breakdown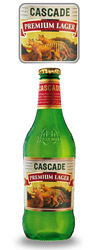 Cascade Brewery
AUSTRALIA
Beer: Cascade
Established: 1824
Notes: Let's face it: Aligning oneself with an "Oil Can" doesn't foster much sympathy, especially with the American public, so we went with Australia's oldest brewery over the popular oversized, blue can. Other Australian beers we considered included Boag's, Coopers, Emu, KB Lager, Powers, Swan, Tooheys and XXXX.
Intangibles: The animal featured on the Cascade lager can is a thylacine, an extinct marsupial that used to be native to Tasmania. Looking like it served as the inspiration for Napoleon Dynamite's Liger, perhaps the "Tassie Tiger" is the original Liger (in this case, Lager + Tiger).
Who could use one: Brett Emerton and Nikita Rukavytsya. These two roos are looking to hop onto another pro club as both were cut from their respective pro teams before joining the Australian national team in South Africa.
Spaten-Lowenbrau-Gruppe
GERMANY
Beer: Spaten
Established: 1397
Notes: With more than 1,300 breweries, more than any other country except the U.S. with its 1,500, one can safely say beer is ingrained in the German culture. Just how serious is Germany about its beer? Well, with the passing of the "Bavarian Purity Law" known as the Reinheitsgebot, German brewers have had to adhere to a strict ingredients guideline of only water, hops and barley malt since 1516 (plus yeast, once they figured out what it was).
Intangibles: The Spaten-Lowenbrau-Gruppe also owns the Lowenbrau label. Some Americans might remember Lowenbrau from the '70s and '80s as the beer was licensed by Miller for the U.S. market (although the formula was changed to suit North American tastes). Lowenbrau ads weren't high-brow, but their commercials' catchy slogan "Tonight is the night, the night is kind of special, tonight -- let it be Lowenbrau" stuck with viewers. Here are a few sports-related spots involving landing tickets to the big game (notice the cameo of the "CHiPs" sergeant) and hooping it up after your high school reunion.
Who could use one: Michael Ballack. At 98 caps, Ballack was hoping to pass the century mark in South Africa, but with a torn leg ligament, Ballack can only enjoy playing 99 bottles of beer on wall.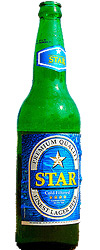 Guinness Ghana
GHANA
Beer: Star Lager
Established: 1949
Notes: Like in nearby Nigeria, beer is a booming business in Ghana, with Star Lager, Gulder, Club and Stone ruling market.
Intangibles: If you happened to miss the World Cup's concert opening, this Star beer commercial set in a stadium also does the job and is pretty welcoming.
Who could use one: Michael Essien. The star of the "black stars" will have to kick it from the sideline after it was revealed recently that he won't be back from a knee injury until later this summer.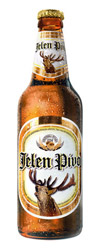 Jelen Pivo
SERBIA
Beer: Jelen Pivo
Established: 1756
Notes: Beer can be sold anywhere throughout the country without a liquor permit, so lagers such as Jelen, MB and Niksicko are omnipresent throughout Serbia.
Intangibles: During the 2006 World Cup, a German magazine named Stern hosted a similar competition to Page 2's and Jelen Pivo placed second overall.
Who could use one: Nemanja Vidic. The defender has to relax and stop worrying about the possibility of facing his Manchester United teammate Wayne Rooney down the line and focus on just getting the job done in Group D.
Who advances out of Group D
• Germany (Spaten): In this competition's "Group of Death" -- or, as we have coined it, the "Grog of Death" -- Spaten proved to be spot-on.

• Serbia (Jelen Pivo): Much to the chagrin of fans Down Under, Cascade goes down and Jelen advances in an upset.
---
Group E beer breakdown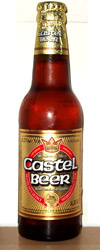 Les Sociétés Anonymes des Brasseries du Cameroun (SABC)
CAMEROON
Beer: Castel
Established: 1895
Notes: "33" export, Beaufort, and Castel take up the lion's share of the Cameroon beer market. The major brewery, La Société Anonyme des Brasseries du Cameroun, is the main sponsor of the Cameroon national team, which is known as Les Lions Indomptables (The Indomitable Lions).
Intangibles: Since the mid-'90s, Les Brasseries has run a football academy from which the majority of Cameroon's players have been developed. In addition, Les Brasseries owns a number of Cameroonian football clubs.
Who could use one: Rigobert Song. We toast the soon-to-be 34-year-old defender who prides himself on looking like a lion.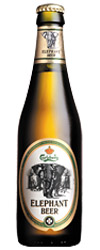 Carlsberg Group
DENMARK
Beer: Carlsberg Elephant Beer
Established: 1847
Notes: : The Carlsberg Group has a virtual monopoly on the Danish beer market as it also owns Tuborg, the country's second most popular beer.
Intangibles: Carlsberg's original company logo included a depiction of an elephant. Carlsberg offers a beer named after a pachyderm, and it packs a powerful punch at 7.2 percent ABV.
Who could use one: Morten Olsen. The father of Danish football is suffering from flu and a fever. Maybe a cold one would do Coach Olsen good.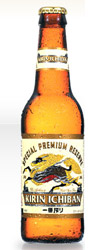 Kirin Brewery Company, Ltd.
JAPAN
Beer: Kirin
Established: 1888
Notes: It is fitting for our purposes that Japan got placed in the same group as the Netherlands because it was Dutch traders who introduced beer to the region during the Japanese Edo period. The market has grown rapidly since, and Asahi, Kirin, Orion, Otaru, Suntory and Sapporo are among the popular Japanese beer brands.
Intangibles: Although the company is named after the mythical Chimera, Kirin can also refer to giraffes in the Japanese language, so it is appropriate that the company issued special South African cans commemorating the 2010 World Cup.
Who could use one: Japanese ears. Talk about causing a headache, the Japanese boy band Exile (think the Jonas Brothers meets 'N Sync) created a song for team Japan called "Victory." Although many above the age of 16 aren't fans of the J-pop movement, Japanese defender Yuto Nagatomo came to the defense of the band after learning of their World cup contribution "I got hyper. Awesome!"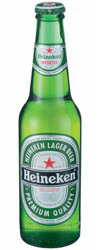 Heineken International
NETHERLANDS
Beer: Heineken
Established: 1873
Notes: At approximately half of the total production, the Netherlands exports the largest proportion of beer of any nation worldwide. Other popular Dutch exports include Bavaria and Grolsch (with its famous swing-top bottles).
Intangibles: Heineken grabs worldwide attention as the official beer of the UEFA Champions League as well as of Chelsea.
Who could use one: Arjen Robben. The winger has to feel as isolated as if he had been sentenced to Robben Island (South Africa's Alacatraz), as it was just announced he would miss the team's opener with a hamstring injury.
Who advances out of Group E
• Netherlands (Heineken): We're going Dutch. In this case, Heineken and the beer listed below split the Group E bill.

• Denmark (Carlsberg Elephant): In another deep group, it came down to Kirin and Carlsberg. Giraffe versus Elephant. And the Elephant overpowers the longnecks.
---
Click here to see the Page 2 World Cup of Beer breakdown of Group A

Click here to see the Page 2 World Cup of Beer breakdown of Groups B and C


Shane Igoe is a sports and entertainment writer based in Los Angeles. He can be reached via his Twitter page.