Commentary
Page 2's World Cup of Beer, Group F
Originally Published:
June 15, 2010
By
Shane Igoe
| Special to Page 2
As the 32 countries gather to compete for the World Cup, Page 2 thought we'd arrange a concurrent side tournament involving the month's other highly sought after gold standard … beer.
Drink up the action of Page 2's ongoing 2010 World Cup of Beer. Share your thoughts on our picks in the comment section below, especially if you feel there are any discrepancies brewing.
Group F beer breakdown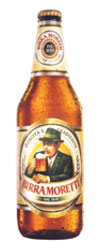 Birra Moretti / Heineken Intl
ITALY
Beer: Moretti
Established: 1859
Notes: While the older generation continues to cling to the vines, Italy's younger generation is hopping on board a growing beer trend.
Intangibles: It came down to a shootout between Peroni and Moretti. We not only prefer the taste of Moretti's product, but we also like its taste in advertisements. Peroni's plane-like instruction guide on how to properly watch the Azzurri is hard to decipher; meanwhile, Moretti scores with even its nonalcoholic beer commercial, and it goes above and beyond by reaching out to Americans with this cool hybrid football.
Who could use one: Giuseppe Rossi. The New Jersey-born Rossi opted to try out for the Azzurri despite not being assured a spot on the defending World Cup champions. Sure enough, the 23-year-old missed making the Italian team's 23-man roster, and Rossi probably would have been a surefire starter and toast of Team USA had he tried out for Bob Bradley's club.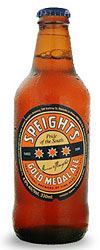 Speight's Brewery
NEW ZEALAND
Beer: Speight's
Established: 1876
Notes: Tui, Speight's and Export Gold all are great New Zealand beer brands. But the fight to retain the name Speight's (as it was briefly called Lucky in the 1960s) shows the beer of "the Southern Man" might have a fighting chance in our tough competition.
Intangibles: Kiwi and "Flight of the Conchords" star Jemaine Clement's next project is a film that centers around a manuscript called "Yeast Lords: The Bronco Years." The supposed sci-fi flick sounds more like a beer/football fest.
Who could use one: New Zealand noses. The Kiwis' first practice in South Africa left a bad taste in their mouths and noses when a smelly smog settled over their session. Hey, at least the New Zealand staff can be thankful it avoided the Netherlands and this Dutch oven.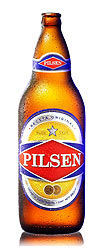 InBev
PARAGUAY
Beer: Pilsen
Established: 1904
Notes: Popular beers in Paraguay include Baviera and Pilsen.
Intangibles: Talk about giving his team a fighting chance -- the coach of the Guaranies hopes the story of his star player surviving a gunshot wound to the head will inspire team Paraguay in South Africa. More on the story below.
Who could use one: Salvador Cabanas. The star striker was shot in the head in a Mexican bar bathroom back in January. Cabanas, who played pro ball for the Mexico City team America, originally had hoped to make a comeback for the World Cup, but he should just be happy to be alive.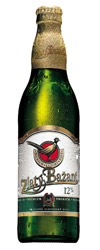 Hurbanovo Brewery/Heineken Intl
SLOVAKIA
Beer: Zlaty Bazant
Established: 1969
Notes: Although they are supposed to be lagging compared to their Czech counterparts, breweries in Slovakia are coming on strong with popular beers including Gemer, Zlaty Bazant, Pivovar Saris and Saris Tmave.
Intangibles: Beers brewed in Slovakia tend to be on the strong side. Making it even more confusing to drinkers is the degree with which their beers are marked. Rather than measuring alcohol content, the degree measurement denotes the amount of malt extract used in the brewing process. So while you might be drinking a low-degree brew, you might not realize you might be well on your way to a long night.
Who could use one: Coach Vladimir Weiss. Not only does Weiss have to deal with numerous injuries to key players, but like Team USA coach Bradley, he also has the added pressure of coaching his son (who also happens to be named Vladimir Weiss).
Who advances out of Group F
• Italy (Moretti): We want more Moretti .

• Slovakia (Zlaty Bazant ): First the Slovakian soccer team upsets its rivals from Prague to qualify, and now its beer is moving on in our competition. Czech mate.
---
Click here to see the Page 2 World Cup of Beer breakdown of Group A

Click here to see the Page 2 World Cup of Beer breakdown of Groups B and C

Click here to see the Page 2 World Cup of Beer breakdown of Groups D and E

Shane Igoe is a sports and entertainment writer based in Los Angeles. He can be reached via his Twitter page.