1980s
They spoke. Not loud, but strong. On the backs of anti-Vietnam protests, Watergate, Title IX, post-Civil Rights, post-Cold War activism in America, athletes found themselves in the unique position of having a voice, but without a major issue to voice their opinions about. Arthur Ashe spoke with his dignity, Julius Erving spoke with presence and style, Greg Louganis and Martina Navratilova spoke with their dominance. Be it human rights, black pride or gay/lesbian acceptance, it was a silent activism with no soapboxes or bullhorns. The Olympic boycott that sprang the decade sent a message to stand strong on beliefs of injustice. As controversial as it was labeled later, it showed the mind-set and the importance sports had in the country.
Pros:
There was an openness to accepting the causes for which sports figures chose to speak. Pretenses weren't false, causes weren't fake. And even though there wasn't the easily recognized symbol of Tommie Smith and John Carlos of the 1960s or Muhammad Ali in the '70s, there still existed a voice. And you know the motto: Real bad boys move in silence.
Cons:
The boycott scared the commerce out of athletes. The impact of post-boycott '80s was a sports PR nightmare. The country wasn't feeling sports figures who were too politically conscious. Peace? Black power? No war? That's why unions were invented, so the athlete could be free to concentrate on conquering his or her sport.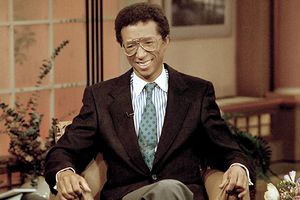 AP Photo
Arthur Ashe wasn't afraid to speak his mind.
Today
9/11. Shhhh. Hear anything? Me neither. Jena Six. Shhhh. Hear anything? Me neither. Don Imus. Shhhhh. Hear anything? Me neither. Animal rights. Shhhh. Hear anything. Me neither. But not just in sports; it's hard to blame just athletes for their silence on everything from government to Michael Vick. But they can't be absolved, either. America's collective culture has taken apathy to a new level. The war in Iraq that has become as unpopular as Vietnam has gone similarly untouched by most members of the entertainment industry -- something that is the centerpiece of government concern and a second presidential campaign, and not one rap song has been recorded as the voice of disapproval or demand. It's hard to be an activist when all your free time is spent in strip clubs, police stations, Vegas and at Jacobs. Not preachin', but like they say: An idle mind is a playground for the Cincinnati Bengals.
Pros:
Steve Nash wears shirts and speaks out against the war. Etan Thomas writes poems and screams on Capitol Hill with regard to the Republican administration. Greg Oden publicly endorses Barack Obama, Magic Johnson does the same for Hillary Clinton. Venus Williams spearheads the fight for equal pay for women in Grand Slam tournaments. Don't look, but there is a pulse.
Cons:
Political correctness. Fear. Spinelessness. Talk radio. Internet. Let's just say these five fingers of Deadspin are silencers pointed at sports figures, and the sniper behind the scope is commercialism. The combination of them acting as one has kept more athletes silent than collective bargaining agreements have. Who knew gag orders could be contagious?
VERDICT:
The '80s rule. In 2008, athletes aren't taking any stand for anything that doesn't have a check at the end of the deal. Global apathy. Today's athlete isn't built like the ballplayer of 20 years ago. It's the generation of "Republicans buy Nikes, too." The most outspoken athlete of this generation is Charles Barkley. And even though he has many superstar, high-profile athletes who agree with everything he says and hang out with him socially, when he decides to vacation on his "activist island," he always seems to go alone.
Scoop Jackson is a columnist for ESPN.com.
2008 NBA FINALS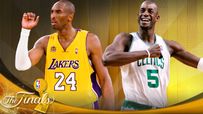 And then there were two -- the Lakers and Celtics. Who will win the NBA Finals? Let the games begin.
Finals schedule | Playoff bracket | Playoff home
Daily Dime
•
Celtics win 17th championship title
•
Did C's lose Regret Game?
•
A little help from Kobe's friends
•
Time for L.A. to go small
•
The Finals Can't Shake Donaghy Mess
•
Unlikely Game 4 comeback gives C's 3-1 lead
•
Rondo's ankle could change L.A.'s game plan
•
Kobe leads Lakers to Game 3 win
•
Lakers need to attack the paint
•
Lakers learn Powe's name in Game 2
•
Time for Gasol to step up
•
Lakers need better defense in Game 2
•
Pierce sparks Celtics in Game 1 victory
•
Expert predictions, clutch stats
•
Pierce loves playing Lakers
•
Celtics to meet L.A. in the Finals
Lakers vs. Celtics
•
Stein: Q&A after six-game "sweep"
•
MacMullan: Pierce's long road to greatness
•
Hollinger: From camp to champs
•
Stein: Boston's big three shine
•
Adande: Questions loom over Lakers' future
•
Hollinger: Celtics commit to defense
•
Scouts Inc.: Game 6 breakdown
•
Hollinger: Farmer steps up in Game 5
•
Sheridan: Late-game letdown for Celtics
•
Stein: Lakers ready to make history?
•
Adande: Greatness eluding Phil and Kobe
•
MacMullan: Doc adheres to dad's lessons
•
Jackson: Time for L.A.'s concession speech?
•
Stein: Game 4 not Kobe's finest hour
•
Adande: KG dominates Gasol again
•
Hollinger: Rivers makes all the right moves
•
Hill: Kobe's Laker legacy on the line
•
Hollinger: Vujacic lends helping hand in Game 3
•
Jackson: Jump shot Jesus has returned
•
Stein: Lakers need to earn sympathy
•
Adande: Lakers feel foul over whistle disparity
•
Jackson: Leading role suits Pierce
•
Adande: Kobe turns away from the pass late
•
Stein: Pierce's knee key to rest of series
•
Finals factor 1: Kobe Bryant
•
Finals factor 2: Celtics Defense
•
Finals factor 3: Paul Pierce
•
Finals factor 4: Home-court advantage
•
Finals factor 5: Battle of the benches
•
Hollinger: Lakers offense vs. Celtics defense
•
Broussard: Turning back the clock

•
Adande: How did Kobe get here?
•
Scouts Inc. breakdown: Lakers vs. Celtics
•
Coaching comparison: Red vs. Phil
•
Smith: Kobe's moving forward
•
Scoop: Fiendin' for a ring
•
Top 10 moments of Lakers-Celtics rivalry
•
ESPN Classic schedule: Relive the rivalry
TrueHoop
•
TrueHoop: Finals reflections
•
TrueHoop: Doc Rivers' redemption
•
TrueHoop: Lakers got Rondo'd
•
Tough night for Allen
•
Game 5 live blogging
•
Laker nation vs. NBA refs
•
Pierce and the evaporating knee story
•
Game 2 live blogging
•
Coaxing Kobe Bryant into hero mode
•
Game 1 live blogging
•
Today's game isn't so different
Simmons
•
Notes from the C's winning night
•
Boston's X factors
•
Game 4 running diary
•
Time for NBA Finals answers
•
The C's and city both look good
•
The Truth comes out in Game 1
•
NBA Finals forecast
•
Chat: NBA Finals preview
•
Simmons: You want a piece of Kobe, Boston?
ESPN The Magazine
•
Sporting Equivalency: NBA Finals meets hip hop
•
Broussard: Reporting from the NBA Finals
Fantasy
•
Join the fun of NBA Finals: Playcaller
Audio
•
Dish: NBA Finals recap
•
Wyc Grossbeck on C's championship
•
Ray Allen on how the Celtics evolved
•
Bob Ryan compares '86 C's to current one
•
Jon Barry credits Tom Thibodeau's team defense
•
Game 4 reactions
•
Rajon Rondo on Pierce, Game 2 plans
•
Bill Walton on Celtics-Lakers history
•
Dr. J on Finals, '80s hoops
ESPN Top Headlines