After a recent workout, Detroit Lions quarterback Jon Kitna sat on a trainer's table, alone inside the huge expanse of the team's indoor practice field. The only sound was the faint, rhythmic noise of passing traffic coming in through the ceiling vents. Leaning against a wall -- where two steel beams formed a cross just above his shoulders -- Kitna seemed to be readying himself for the inevitable inquisition.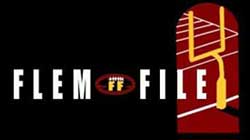 After 11 years in the NFL, the devout Kitna -- known for his ubiquitous cross hats, his once-seemingly-bizarre belief that the Lions would win 10 games in 2007 and his recent proclamation that the miraculous hand of God healed him after a slight concussion -- is so used to the usual questions about faith inhibiting his football that he tends to shout out his responses well before the questions are even completed, almost like a series of hallelujah's in church.
Are Christian players soft? "That's ridiculous. Why don't you ask a running back who got hit by Mike Singletary if he was somehow less intense because of his faith?" Isn't it sacrilegious during times like these to ask God to care about something as silly as footb ... "God is sovereign and omnipotent, which means he can answer my prayer during a game and one from the Middle East at the same time." Do you lead non-believers differently during a ga ... "In the middle of the game when I'm trying to get a guy to run a route at the right depth or to block better, I'd be a fool to challenge a non-believer by saying, 'Hey, you know that's not something God would be real happy with?' And I'm not a fool." How do you prevent coming off as pious or divisive to the team? "I'm not perfect. I will never be perfect. I'm not pushing my beliefs on other people and I'm not sitting here saying 'Do as I do.' I'm not gonna stand here and say, 'That guy's a Jew or that guy's a Muslim, and I'm gonna blast him because of it. I don't seek people out to damn them or condemn them because they don't believe what I believe -- that's not what Jesus Christ would want." Then why do you let yourself be painted with such clichés, why don't you speak about your faith like this more often? "Honestly? No one ever asks."
Well, I tried. And the results became a story in this week's Magazine that explores not just Kitna's incredible journey and his spiritual impact on the moribund Lions, but the larger idea of what happens when you combine two of the most fervent elements of our society: faith and football.
And somewhere along the line during my week in Detroit, the boundaries between the two began to blur. Asked if there were similarities between spiritual and football transformations, Lions coach Rod Marinelli said that actually, they are one and the same. "With a football team, you're building belief and trust and faith in a plan," the coach said. "But before you can get started, you have to get guys to believe in the invisible."
That's where Kitna comes in. Now, I include myself in the vast majority of people who remain open to and curious about all faiths while prefering to keep their own religion private and personal. The problem is, nothing in the NFL is ever quiet, subtle or private -- not even God. In fact, the hyped and shallow sound-bite atmosphere tends to bastardize and pervert just about everything it touches, especially when it comes to something as deep and complicated as faith. In this environment, the typical response is to push everyone into two categories: hypocrites and fanatics.
Maybe Kitna could help change all that. Don't get me wrong, he loves Jesus, no question. The hall closet of his home is stuffed with those cross hats, and he quoted me something like 25 Bible verses in less than an hour. But he's no hypocrite. I think what truly bugs fans and teammates alike is not faith -- but hypocrites. And everything I uncovered about Kitna suggests that since the day he was saved in college -- when he was, he said, "the worst of sinners" -- he has walked the walk. And in stark contrast to the cartoon image we have of most fanatical God Squaders in sports -- Michael Vick finding Jesus, all the pointing to heaven and praising of God after routine plays, the homophobic rants of a person proclaimed the Minister of Defense and the disgrace of Eugene Robinson -- Kitna comes across as open, humble and not lacking in perspective or respect for people with different beliefs or none at all.
And the truth is, Kitna's miraculous journey to the Lions probably is the best evidence anyone has that God might actually pay attention to the NFL. Kitna grew up in a diverse neighborhood on the east side of Tacoma, Wash., where, as a smallish teenager, he honed his scrappy, underdog 'tude with daily games of one-on-one hoops against friends who enjoyed a one-foot height advantage over him. As a freshman at Central Washington, Kitna started 12th on the depth chart for a team that had only 11 footballs. He had to beg the receivers coach every day to borrow a football. A year later, though, he was starting, and by the end of his senior season, Kitna had passed for 99 touchdowns and 12,353 yards while leading Central Washington to the NAIA national title game.
He wasn't invited to the 1996 NFL combine, but a teammate at Central, running back Jamie Christian, was the cousin of then-Seattle coach Dennis Erickson, who promised to set up a pro day workout for them at the Seahawks facility. Kitna sat around for two hours, waiting for someone to show up. They never did. An apologetic Erickson put them through a workout anyway, and although it had been three months since he had thrown the ball, Kitna couldn't miss. "To this day," he said, "I've never thrown the ball better."
An awestruck Erickson stopped the workout and rushed Kitna out of the facility. He kept him a secret until the Seahawks were able to sign him as a rookie free agent. In 1997, Seattle shipped him to the Barcelona Dragons of NFL Europe, where Kitna was named World Bowl MVP after throwing for 401 yards and two scores against the Rhein Fire. By 1999, he was the full-time starter in Seattle, leading the Seahawks to the playoffs for the first time in 11 years. New coach Mike Holmgren never did warm to Kitna's junkyard dog approach to the glamour position of quarterback, and he benched Kitna, then let him leave for the Bengals as an unrestricted free agent. Kitna started for three seasons in Cincinnati, earning the 2003 NFL Comeback Player of the Year award after winning eight games with the Bengals, who had finished 2-14 the year before. Then he spent the next two seasons selflessly grooming his eventual replacement, No. 1 pick Carson Palmer.
Palmer unequivocally credits Kitna with his development into an elite pro passer, and one of the only times I ever saw the constantly Cali-cool QB lose his temper was back in 2005, when Kitna was rumored to be leaving Cincy for the Jets. Palmer understands just what an effect Kitna can have on a locker room -- even one as infected with losing as the Lions'. "(In the Bible), we are told to consider the interests of others before ourselves," Kitna said. "What a great principle for a football team: 'I'm concerned more about my teammates than myself.' You live your life that way, and hopefully, it spills over into your football. What God wants me to do in my walk of life is to be the quarterback of this football team. Mainly I'm just trying to lead. But if the spiritual intertwines in that, that's awesome."
It goes way beyond that, however. In the NFL today, it's hard to tell where faith begins and football ends, if, in fact, that boundary even exists anymore. You've got Hail Mary passes and prayer circles after every game. The NFL's most respected coach, Tony Dungy, is an evangelical Christian whose quarterback admitted to praying during the AFC championship game. The NFL plays on the Sabbath. There are religious relics everywhere, like the boulder inside the Lions locker room, while people speak of their travels to places like Lambeau Field as if they were religious pilgrimages.
Seat licenses are, in essence, a way of tithing. Tailgating is a communal breaking of the bread. Team programs act like Bibles. Fight songs are like hymns. Coaches are like high priests. Last week, I saw a sign in New England that read: "In Bill We Trust." And through the turbulent times of our lives, the teams we worship remain a constant comfort.
The only difference might be that there aren't 50,000 people on a waiting list to pay $5,000 a year for a seat in their neighborhood church.
The truth is, football doesn't contain certain aspects of religion. Football is a religion.
I expected to be disgusted by that connection. I expected to find the usual vacuum of humility, perspective and openess toward divergent views and different beliefs. Instead, I found myself hopeful by the way faith and football seem to be working in Detroit.
Besides, can you think of a better example of blind faith than the 65,000 people who still show up at Ford Field each week? When Lions GM Matt Millen came up to Kitna's dad after the game and said, "You were going in if Jon couldn't make it, that was the plan!" he truly looked like someone who had discovered his savior. Kicker Jason Hanson seemed similarly touched. Word is, he's been praying for 10 years for a strong Christian leader to show up in Detroit. "There was a powerful effect to Jon's words when he got here," Hanson said. "Guys didn't want to be seen as hypocrites. They wanted to work hard and be genuine, not just a bunch of posers who have faith because they think it will help them win football games. History is too full of (proof) for any Christian to believe that if they are faithful enough they will get to go to the Super Bowl. Jon came in and said we couldn't use God as our lucky rabbit's foot."
Kitna seemed aware of the idea that he is paid by the Lions and was elected by his teammates to lead everyone -- not just the believers. Yet every time we talked about football and the Lions' awakening, Kitna couldn't help but use crossover phrases like: Resurrection. Belief. Faith. Trust. Brotherhood. Dedication. Grace. Hope. And through it all, the one constant he kept coming back to regarding both parts of his life -- God and the Lions -- was the notion that faith and belief without action is meaningless.
Is that a concept that relates to faith or football?
Maybe, what Kitna will eventually show in Detroit, is that the two most fervent parts of our society don't always have to remain mutually exclusive.
David Fleming is a senior writer for ESPN The Magazine and the author of the memoir "Noah's Rainbow." His next book, "Breaker Boys: The NFL's Greatest Team and the Stolen 1925 Championship," will be published Oct. 9 by ESPN Books and has been optioned as a movie by Fortress Features. The Flem File will run each Thursday during the NFL season.