Three minutes, 56 seconds.
That's all the time you need to figure out why Sean Taylor was killed.
Why Darrent Williams was killed and why, unfortunately, more violence is likely coming.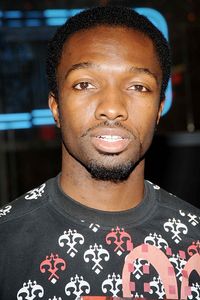 Brad Barket/Getty Images
Jamie Hector wants "The Wire" to provoke conversations and action about inner-city issues.
In three minutes, 56 seconds, you can see the perfect storm of delusion, ignorance and manipulation that has engulfed a generation of young black men, leading them to poison themselves and devour their own community.
Three minutes, 56 seconds.
That's how long the opening scene of Episode 51 of HBO's "The Wire" is. The critically acclaimed, yet curiously ignored, drama about life in the streets of Baltimore returns for one final season starting Sunday, and I for one am really sad to see it go.
For five seasons, creator David Simon, a former newspaperman at The Baltimore Sun, has tried to tell the story behind the story surrounding the crime and sense of hopelessness that plagues our urban cities. Given the low ratings and lack of awards, it seems he's preaching to the choir. But we're a very loyal and loud choir because we understand the importance of the show. It's "Roots" for the hip-hop generation, especially among athletes from large urban cities.
When someone like Taylor is killed, we tend to spend much of our energy analyzing what happened. But it's "The Wire" that takes a blunt look at the why. It doesn't blame everything on race. The "good guys" tend to have really, really bad days, and no, you don't feel good at the end of each episode.
Instead, you are left angry, helpless and confused, as if stricken by a debilitating disease that no one is willing to diagnose, let alone treat.
Each year, the show concentrates on one particular aspect of the overall problem. Last season was the education system. In prior years, the streets and politics were the focus. This final season is about the media, particularly newspapers. Not necessarily the sexiest subject, but certainly one that plays a huge role in the way we see crime, particularly those crimes involving black men.
After all, when Taylor was killed, how many folks grabbed a mic or sat in front of their computers and said it was his fault before knowing all of the facts? Or how about the lack of reporting about similar burglaries involving other pro athletes, such as Eddy Curry and Antoine Walker, earlier in the year?
It's not about pointing fingers, it's about reality checks. The kind of reality that most would rather pretend didn't exist.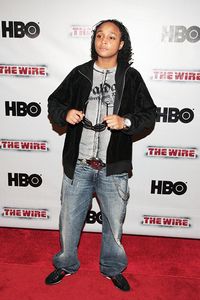 Bryan Bedder/Getty Images
Felicia Pearson hopes "The Wire" can teach at-risk people that "there's more to life than the streets."
"There's a lot of work still left to be done, but I believe we at least sparked a conversation, or opened the door to people saying, 'Hmmm, we better do something about this,'" said actor Jamie Hector, who plays Marlo. "We never sugarcoated anything, and that can be hard to see … but I still believe in hope."
Hector, who landed a role on the NBC hit "Heroes" after "The Wire" wrapped, said that when Taylor was shot, it touched him and others involved with the show.
"We were already done by then, but a couple of us reached out to each other and talked about it," said Hector, a theater-trained actor who lives in Brooklyn. "I was like, 'What on earth is going on here?' But then you remember that could have happened to anyone, and it reminds you to be careful because it's hard out there."
Felicia "Snoop" Pearson, who plays the character of the same name, said doing the show helped her change her life. She was living a mirror image of the crime-riddled life her character does on the show. But she made it all the way from being the three-pound premature baby of two incarcerated parents, to the streets of east Baltimore, to a show that deserves the exact same standing ovation given to the cast of "The Sopranos" at last year's Emmys.
"I've learned that there's more to life than the streets," said Pearson, whose memoir, "Grace After Midnight" was released last fall. "That message needs to get out there. But you have to understand where people are at before you can get that message to them.
"I feel real lucky to have done the show -- no complaints. But it's more than a show. We took what's happening in real life and put it on Front Street."
Yeah, they did. Unfortunately, Front Street is in a neighborhood people would rather avoid.
LZ Granderson is a senior writer for ESPN The Magazine and a regular contributor to Page 2. He can be reached at l_granderson@yahoo.com.