Page 2 staff
ESPN is celebrating its 25th Anniversary by looking back at the top 25 moments, headlines, movies and so on.
Well, that's great -- but that's all in the past.
At Page 2 we look to the future, so here is our take on some of the more notable controversies that will be coming soon to an ESPN.com near you.
Oakland A's Win World Series (2004)
After years of postseason frustration, Billy Beane's Athletics finally turn regular season success into playoff gold. The A's sweep through the playoffs, ousting the Red Sox, Yankees and Cardinals in quick succession. Tim Hudson and Mark Mulder are named co-MVPs after combining for eight of Oakland's 12 postseason victories. But the jubilation is short-lived, when accusations surface over the winter that Beane and others in Oakland's front office infiltrated MLB's computers and hacked the Questec strike-zone system. Ironically, commissioner Selig installed Questec as the definitive word in postseason play only after a late-season controversy in which Greg Maddux recorded a strikeout while trying to intentionally walk Milton Bradley.
THE CONTROVERSIES
What controversy over the past 25 years tops them all?

Check out "ESPN 25: Who Is No. 1?" Tuesday at 8 p.m.on ESPN to find out.

If you don't agree, go ahead and rank them yourself on SportsNation.
Serena Williams Gets the Boot (2005)
Cruising to another Wimbledon title, Serena Williams is forced to forfeit a semifinal match against Maria Sharapova after Wimbledon officials refuse to allow her to take the court wearing leather cowboy boots and chaps. Williams refuses a compromise allowing her to play in white cowboy boots, claiming white is completely out of style in all the Paris lines of the season. Officials say the decision is made to protect the image and tradition of the All-England Club, and has nothing to do with a sponsorship deal with a rival designer. As a protest, Venus Williams refuses to take the court for her semifinal match against Anna Kournikova, although she still manages to beat Kournikova in three sets.
Britney Spears: Media Mogul (2006)
Following Princess Diana's path to success, Britney Spears emerges as a beloved public figure after people tire of seeing her constantly harassed and smeared in the tabloids. But controversy rages when reports surface alleging Spears secretly purchased both the National Enquirer and Star tabloids years before and planted the stories about herself in an attempt to create a new image. Spears blames the whole incident on ex-husband Kevin Federline and goes on to launch her own magazine, "B," to set the record straight about the real Britney.
NBA's "Tuck" Rule (2007)
With a two-point lead and time winding down in Game 7 of the NBA Finals, LeBron James and the Cavaliers appear headed for the franchise's first title. But bedlam ensues when a referee blows his whistle and begins making a circular motion with his arms. Citing the archaic and long-forgotten "traveling" violation, the official says James took more than one step without dribbling on his way to the basket. Manu Ginobili's 3-pointer at the buzzer makes the Spurs champions and leaves the Cavaliers stunned. Embarrassed, the NBA quietly wipes the rule from the books in the offseason.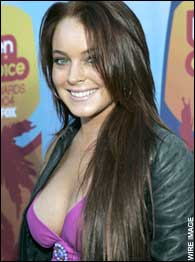 Don't be fooled by the smile -- Lohan is out for blood.
Expos rejected ... again (2007)
After failing to relocate the Expos to Washington, D.C., Virginia and Las Vegas, Selig makes his latest presentation to the city council of Flint, Mich. Selig promises a new stadium paid for exclusively by MLB and free season tickets to all Flint residents. In addition, MLB commits all broadcasting and shared revenue to the Flint Board of Education. After a 15-minute deliberation the city council returns with a unanimous decision to reject the offer. Selig now plans to pitch the team to Duluth, Minn.
Jennifer Love Hewitt vs. Lindsay Lohan (2008)
Nearly destitute and forced to take work on a midseason replacement on the WB Network, Jennifer Love Hewitt sues Lindsay Lohan for identity theft after the latter appears in the hit film, "I Recall What You Did Last Autumn." Lohan vehemently denies the charges, even going so far as to include a song about Hewitt's claims on her debut album. The media quickly dubs the trial "Augmentation-gate," and legal experts posit that a victory for Hewitt would unleash a slew of lawsuits that might gridlock the courts for years to come. Luckily, the two agree to settle their differences out of court, as the main event in a new edition of Fox's Celebrity Boxing.
Olympic Controversy Continues (2008)
Attempting to beat his own gold-medal total from the Athens Olympics, American swimmer Michael Phelps again squares off against Australian superstar Ian Thorpe in the finals of the 200-meter freestyle in Beijing. But observers are stunned when previously unheralded Chinese swimmer Liu Jing beats both legends while shattering the world record by more than eight seconds. Jing briefly quiets the resulting outcry by passing a drug test personally administered by IOC President Jacques Rogge, but Chinese officials are soon forced to admit their deception when careful investigation reveals that Jing is, in fact, a dolphin. Citing precedent, the IOC still refuses to award a duplicate gold medal.
Pete Rose's Hall of Fame Jackpot (2009)
Repeatedly denied entry into the Baseball Hall of Fame, Pete Rose partners with the Oneida Indian Nation to open the Hit King Hall of Fame and Casino on land claimed from the city of Cooperstown adjacent to the famous museum. Traditionalists decry the neon lights on Main Street and circus acts at Doubleday Field, but business booms for Rose. Unwilling to cede victory to Rose but unable to compete for tourist dollars, Hall officials eventually replace their central hall of plaques with slot machines depicting the bronze likenesses of the game's greatest players.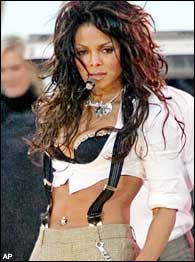 Janet Jackson prepares to present the Super Bowl trophy to the Cowboys.
Saucy Super Bowl (2009)
Armed with a library of market research on their fan base, the NFL implements an "all nude only" rule for all current and future halftime shows during the Super Bowl. The decision is met with skepticism by broadcast partner NBC, but the network's parent company, Playboy Enterprises, Inc. applauds the policy and makes it the cornerstone of its marketing plan. In addition, the NFL apologizes to Janet Jackson for the scrutiny she faced after the 2004 "wardrobe malfunction" by publicly hailing her as a pioneer and a hero and honors her courage and sacrifice by renaming the Vince Lombardi Trophy in her name.
Boss on the Rocks (2010)
After learning that the wives of Derek Jeter, Pedro Martinez and Barry Bonds have recently given birth to sons, Yankees principal owner George Steinbrenner signs the infants and their future offspring to lifetime personal services contracts. In order to ensure that he will be able to still run the Yankees when these children make their major-league debuts Steinbrenner consults with Alcor Life Extension Foundation and agrees to go into hibernation. He is placed in cylinder 38, between Ted Williams and his son, John Henry Williams.
NHL lockout continues (2012)
The contentious labor woes between the NHL Board of Governors and the players enters it's eighth year after NHLPA Executive Director Bob Goodenow rejects the league's latest offer. Despite the setback, commissioner Gary Bettman remains upbeat telling reporters in a conference call that the fans "are patient and will be in the arenas when play resumes." When told that 98 percent of all active NHL players currently are playing abroad and that three-quarters of the teams have filed for bankruptcy, Bettman responded "uh, hold on a second. I'm getting a beep." As of press time, Bettman had yet to return from his beep.