Commentary
Page 2 inducts first Hall of Fame class
Originally Published:
November 12, 2010
By
Patrick Hruby
| Page 2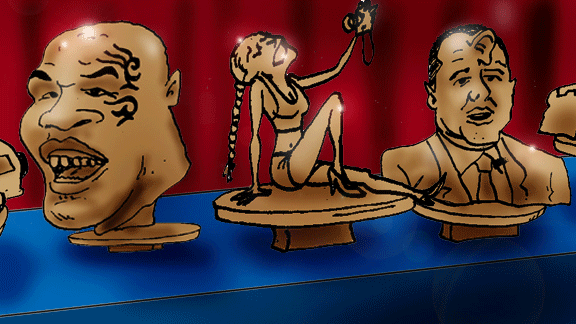 Kurt Snibbe/ESPN.com
The ballots are in. The votes have been counted. With tireless, painstaking effort, we've even examined, reviewed and triple-checked a decade's worth of Anna Kournikova photo galleries.
For quality control purposes, of course.
To celebrate Page 2's 10th anniversary, we searched our archives and presented 25 nominees for our inaugural Hall of Fame class, a distinguished who's who of people we've mostly made fun of. You picked your favorites. We promised to formally recognize the 10 leading vote-getters with a poignant, special ceremony another list of smarmy one-liners.
Without further ado, please welcome the Page 2 Hall of Fame's Class of 2010:
Anna Kournikova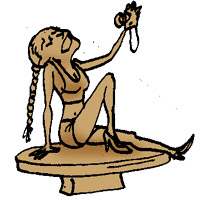 Occupation: Professional tennis model player.
Bio: The face -- among other anatomical regions -- that launched a million downloads. Indomitable driver of page click traffic, back when page clicks were more important than Facebook shares, re-tweets and whatever other rapidly changing tech geek performance metrics are currently in vogue. Inspired numerous photo galleries, articles and articles that were essentially flimsy excuses for photo galleries. Content godsend when playing doubles and/or catfighting with Martina Hingis. Only reason besides money, fame, bilingual music success and handsome good looks to envy Enrique Iglesias. Pretty good tennis player. Never won a professional singles tournament, but never failed to win our hearts.
Brett Favre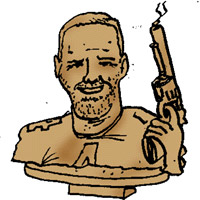 Occupation: Jeans pitchman, alleged cautionary telecommunications fable, paid football thrower, object of projected desire for a simple game in a simple world played by simple men, AARP refusenik.
Bio: Set career Page 2 records for words, punch lines and office jokes unsuitable for publication on a family-friendly website. Easily puffed up from stubble-cheeked kid's game savant into neo-Huck Finn literary archetype. Filled column inches and dead air through unmatched ability to keep plotlines going week after week, month after month, with nothing more than a cryptic text message, a twinkle in the eye and the occasional throwing session at a local high school. Living proof that news and the mere reporting of new facts are not, in fact, one and the same. Through T-1000-esque dedication to lawn care, raised awareness of global warming via CO2 emissions caused by riding mowers. Inadvertent information age privacy advocate. Showed that crying, dithering and ill-advised throws across the body could be macho. Somehow never merited dedicated in-game camera, a la David Beckham.
Barry Bonds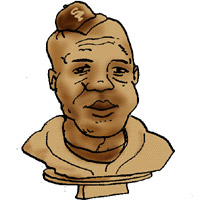 Occupation: The feel-bad hitter of the summer.
Bio: Shiva the God of Death for major league pitchers. Silent advocate for cutting edge pharmaceutical research and vocal advocate for restorative powers of flaxseed oil. Able to render Jeff Kent likeable and sympathetic by comparison. Never actually posed for "I Can't Believe It's Not Blubber" photograph by holding way-too-big waistband of extra-large pants while grinning like Banshee, yet subject to more before-and-after body comparisons than the subjects of US Weekly's annual "How I Got My Summer Bikini Body" issue. Inspired passionate deployment of race card by numerous sportswriters upon passing Babe Ruth's career home run total, even though career home run record was actually held by Hank Aaron, an African-American man held in high and growing esteem by the portion of the public that has enough time between fantasy football roster adjustments to care about the sanctity of baseball records in the first place. Inspired passionate debate over hat size. Dispensed concise, valuable golf swing advice to Steve Sanders. Seemingly alone among sporting peers in being able to select discreet personal trainer.
Mike Tyson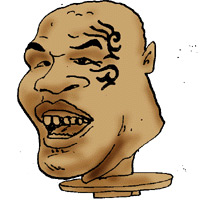 Occupation: Human cartoon.
Bio: Occasional prizefighter. Amateur cannibal. Very, very amateur financial planner. Toughest video game boss this side of Sheng Long. Lover of pigeons and white tigers. ATM for Don King. Created postmodern -- or possibly Dadaist -- musical masterpiece with deconstructive interpretation of Phil Collins' "In the Air Tonight." Had surprising good sense to avoid adult film acting, boxing live kangaroos and dabbling in MMA.
Jose Canseco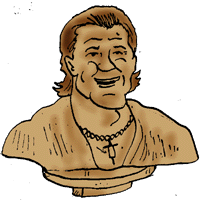 Occupation: PEN/Faulkner award non-winner.
Bio: Steroid Era Diogenes. Undistinguished pitcher. Totally undistinguished celebrity pugilist. "Surreal Life" alumnus. Failed to popularize fashion-forward, air-cooled, eco-friendly wearing of black, see-through mesh T-shirts. Mostly showed up for appointed court times, alongside dimwit twin brother. Earned World Series ring for occupying musty locker in New York Yankees clubhouse. Pioneered use of soccer headers in professional baseball. Outed Mark McGwire, Rafael Palmeiro, Jason Giambi, Ivan Rodriguez, Juan Gonzalez and Alex Rodriguez. Never rolled on Roger Clemens. Dated Madonna before A-Rod made it uncool. Received exactly six Baseball Hall of Fame votes. Business school case study in personal branding by being willing to hang out, talk on phone or pretend to quit steroids with camera crew in tow for money. Allegedly made nunchuck-twirling, martial arts, action movie demo tape featuring a sultry, nightgown-clad woman. Confused actual thoughtfulness with dopey squinting. Had surprising good sense to not commission centaur-themed self-portrait. Had unsurprising bad sense to dabble in MMA.
Lists and brackets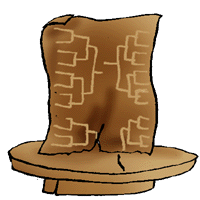 Occupation: Editorial crutch.
Bio: Gave Page 2 the opportunity to determine the top meat, Halloween candy, video game character and occasional sports-related item and/or personality. Allowed Page 2 to write columns without the tedious construction of a central argument, supporting evidence or a logical conclusion. Kept Page 2 from expending precious time on paragraphs, transitions and complete sentences, keeping us in step with the Text-glish language curve. Helped Page 2 readers kill their lunch hours without Page 2 writers having to actually, you know, work.
Roger Clemens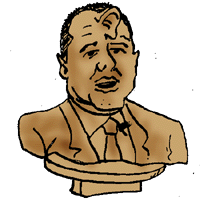 Occupation: Baseball antichrist.
Bio: Strikeout specialist. Sports Illustrated swimsuit issue man model. Retirement prone. Un-retirement prone. Rapture-inducer (Suzyn Waldman only). Proposed novel biological theory regarding the effect of androgenic hormones on human organ growth and auditory capacity. Contributed to national agricultural policy by suggesting reduction of foreign energy dependence via pulling tractors with teeth. Off-day workouts became part of baseball lore. Buttocks abscesses became part of Congressional record. Threw fastballs. Threw spouse under metaphoric bus, then depressed metaphoric gas pedal, then threw metaphoric gear shift into reverse. Humbly gave children first names beginning in "K." Surprisingly retained spelling of "Clemens" with a "C." Holds professional baseball bat shard toss distance record. Holds professional sports record for slam-dunked footballs. Established college tuition fund for Rusty Hardin's great, great, great, grandchildren.
Isiah Thomas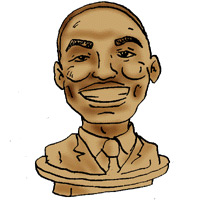 Occupation: Executive punch line.
Bio: Motivational book author. Offered provocative cultural commentary on issues of race, gender and linguistics. Acted as financial stimulus for declining print newspaper industry. Distinguished self as shrewd talent evaluator by declining to draft a wide receiver in the first round in three consecutive years. Made Larry Brown seem stoic. Noted philanthropist dispensed numerous charitable windfalls, including: Jerome James, five years, $30 million; Eddy Curry, six years, $60 million; Jerome Williams, three years of not playing, $21 million; Anucha Browne Sanders, six years, $11.5 million. Former New York Knicks coach and general manager and current Knicks general manager-in-waiting. Mistakes are definitely not his fault. Probably enjoys James Dolan's band.
Jennie Finch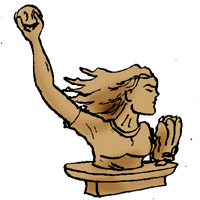 Occupation: Softball ace.
Bio: Upset Anna Kournikova to win Page 2's 2003 Hottest Athlete contest. Struck out many, many players, none of whom we remember. Charismatic, photogenic and super sweet, despite our shameless crush. Once agreed in principle to pen a Page 2 romantic advice column that didn't pan out. Demonstrated compassionate nature and lifelong commitment to world peace by declining to file restraining order against us.
O.J. Simpson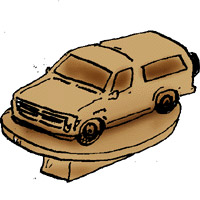 Occupation: Homicide detective.
Bio: Conducted tireless search for real killers across the interstate highway system; Los Angeles-area holding cells and courthouses; primetime television interview sets; steakhouses; aquatic Manatee zones; New York City memoir publishing offices; USC football practices; golf courses; the Kentucky Derby; memorabilia signing conventions; pay-per-view reality television shoots; Las Vegas hotel rooms; and Nevada state correctional facilities. If he pirated DIRECTV, it was only because he loved satellite television.
Illustrations by Kurt Snibbe
Patrick Hruby is a freelance writer and ESPN.com contributor. Contact him at PatrickHruby.net.