Commentary
The Weekly Best for March 9
Originally Published:
March 9, 2010
By
Cam Martin
| Special to Page 2
Welcome to the Weekly Best, a look at the best in sports, pop culture and all-hemp tuxedos.
Best season: Spring.
Best two weeks in sports: The next two.
Best way to kill the NCAA tournament: Expand it.
Best bet to win this year's men's title: Kansas.
Best reasons why: Team experience and senior guard play, i.e., Sherron Collins.
Best musician with a new album: Jimi Hendrix.
Best Hendrix song ever: "Voodoo Child."
Best rapper off to jail for one year: Lil Wayne.
Best-dressed person at the Academy Awards: Woody Harrelson in his all-hemp tuxedo.
Best college football coach to do an interview with a gay-advocacy magazine: Ohio State's Jim Tressel.
Best quote from the interview: "We strive to teach and model appreciation for everybody."
Best at owning the NFL headlines in March: The Chicago Bears.
Best receiver the Baltimore Ravens have ever had: Anquan Boldin.
Best position for the Pittsburgh Steelers to focus on in draft: Quarterback?
Best time for the New York Giants to make Antrel Rolle the highest-paid safety in the NFL: After the Arizona Cardinals gave him his outright release.
Best Harry Hamlin movie that's been remade: "Clash of the Titans."
Best quote from the original: "Release the Kracken!"
Best occasion to drop that quote: Whenever the power moves you.
Best video game on the horizon: "Techmo Bowl Throwback."
Best seven-win team in the NBA: The New Jersey Nets.
Best thing for the 1972-73 Philadelphia 76ers to do if the Nets finish with fewer than nine wins: Call Mercury Morris and ask for celebratory suggestions.
Best candidate to beat the UConn women's basketball team this season: Themselves.
Best lacrosse game: No. 2 Virginia beat No. 1 Syracuse 11-10 on Saturday.
Best fighting fan base: The Fighting Camels of Campbell University.
Best after that: A toss-up between the Illini and Irish.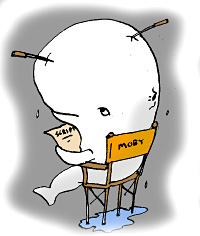 Best novel that's being made into a miniseries: "Moby Dick."
Best actor to play Starbuck: Ethan Hawke, apparently.
Best update those death certificates: Scientists have confirmed it was an asteroid that wiped out the dinosaurs.
Best dog race: The Iditarod, which began Sunday.
Best stay sober: For the first time ever, mushers will be tested for drugs and alcohol along the trail.
Best sport that could soon be legalized in New York: Mixed martial arts.
Best news for Ronald Reagan: Some people want to put you on the $50 bill.
Best check Grant's Tomb: Ulysses is on the $50 bill right now and might want to stay there.
Best Yankee unsigned beyond this year: Derek Jeter.
Best after that: Mariano Rivera.
Best the Yankees could do for themselves: Shed those old fogeys.
Best assessment of that last statement: The wishful thinking of a Red Sox fan.
Best comedy film getting a sequel: "The Hangover."
Best way that's going to work: More Rohypnol?
Best adult film star sitting courtside for last Wednesday's Kansas-Kansas State game: Samantha Ryan.
Best of luck with that: Johnny Damon hopes Red Sox fans will forgive him for signing with the Yankees after the 2005 season.
Best point guard in college basketball: Greivis Vasquez.
Best after that: John Wall.
Best assist-to-turnover ratio between Vasquez and Wall: Vasquez.
Best scoring average between Vazquez and Wall: Vazquez.
Best chance to get drafted No. 1 overall: Wall.
Best check yourself before you wreck someone like that again: Carl Edwards, whose retaliatory hit sent a competitor's car flipping through the air at Atlanta Motor Speedway on Sunday.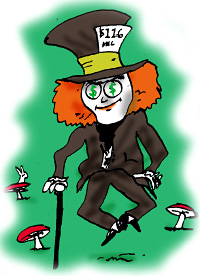 Best opening weekend ever for a 3-D movie: "Alice in Wonderland," $116 million.
Best before that: "Avatar," $77 million.
Best news from the red carpet: Miley Cyrus said her mother has "excellent taste in tattoos."
Best title Cleveland will probably win this year: "The largest gathering of people wearing fleece blankets."
Best day for Frank Martin in a while: On Sunday, the Kansas State coach was named Big 12 Coach of the Year and received a contract extension that will raise his annual salary to $1.55 million.
Best news for people who hate long days: The earthquake in Chile reportedly altered the Earth's rotation, so days are now a microsecond shorter.
Best soccer move under review by FIFA: The paradinha, or "little stop," Brazil's controversial penalty-kick maneuver.
Best wear some knee pads and thick gloves: According to his agent, quarterback Troy Smith "would crawl from Baltimore right now to be able to play in Cleveland."
Best parting gift: Scott Fujita, who won a Super Bowl with the Saints and then signed a free-agent contract with the Browns, donated half his Super Bowl winnings to coastal restoration in New Orleans.
Cam Martin is a contributor to Page 2. He previously worked for the Greenwich (Conn.) Time and The (Stamford, Conn.) Advocate, and has written online for CBS Sports and Comcast SportsNet New England. You can contact him at cdavidmartin@yahoo.com.