Commentary
The Weekly Best for March 16
Originally Published:
March 16, 2010
By
Cam Martin
| Special to Page 2
Welcome to the Weekly Best, a look at the best in sports, pop culture and Turkish prisons.
Best way to destroy an enemy: Make him a friend.
Best thing about the future: It comes one day at a time.
Best two days on the sports calendar: This Thursday and Friday -- the first two days of the NCAA tournament.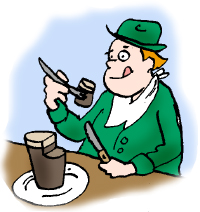 Best way to be counted: Participate in the census.
Best bring his A-game: Tim Tebow's pro day is Wednesday.
Best move for Notre Dame football: Just join the Big Ten already.
Best make mine a Miller Lite: I am Irish, but Guinness isn't a beer; it's a meal.
Best boxer calling it quits: Ricky Hatton.
Best player for the St. Louis Rams to draft: Sam Bradford.
Best bring your checkbook: On the new "Celebrity Apprentice," the men's team operated a diner that sold $100 hamburgers.
Best reason to buy one: It was all for charity.
Best former athlete who stopped by the diner: David Cone.
Best group with a new album: Gorillaz.
Best place to see them on April 18: The Coachella Music and Arts Festival in California.
Best reason I'm traveling cross-country to see that concert: Because Jay-Z, Muse, Them Crooked Vultures, Thom Yorke, Pavement, Faith No More and Jack White are also appearing on the three-day bill.
Best seven-win NBA team: Still the Nets.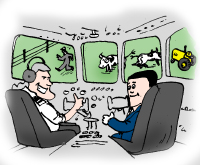 Best Peter Graves movie role: Captain Oveur in "Airplane!"
Best Captain Oveur quote: "Joey, have you ever been in a Turkish prison?"
Best backfield if this were 2006: Clinton Portis and Larry Johnson.
Best thing about the beginning of Daylight Saving Time: Grilling dinner outside in the sunlight.
Best way to rejuvenate tennis: Bring back the wooden racquet?
Best Vanderbilt graduate nearly speared by a splintered maple bat: Rays pitcher David Price.
Best type of NCAA tourney pool: A survivor pool.
Best survivor pick for Thursday: Tennessee over San Diego State.
Best survivor pick for Friday: Wisconsin over Wofford.
Best thing to remember: When making a survivor pick, you're basically predicting that the team you select will win that game and lose soon after.
Best horse race that might never happen: Rachel Alexandra vs. Zenyatta.
Best part about the Manny Pacquiao/Joshua Clottey fight: Not watching it.
Best watch your back, John Elway: Brady Quinn might replace you in the hearts of Denver fans.
Best prospect between Stephen Strasburg and Aroldis Chapman: Doesn't matter, we get to enjoy them both.
Best tiff between aging rivals: Andre Agassi and Pete Sampras.
Best downgrade at running back: From Thomas Jones to LaDainian Tomlinson.
Best lateral move at quarterback: From Derek Anderson and Brady Quinn to Jake Delhomme and Seneca Wallace.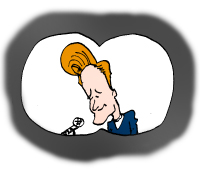 Best revise that Heisman watch list: Oregon quarterback Jeremiah Masoli was suspended for next season after pleading guilty to robbing a fraternity.
Best place to see Conan O'Brien: On his 30-city comedy tour.
Best way to alienate your fan base: Trade the greatest hitter since Ted Williams for Ryan Howard.
Best use of time: Newspapers conducted a study and found that readers don't want to pay for online news.
Best buy some smaller pants: Jets coach Rex Ryan had lap-band weight-loss surgery.
Best-looking movie since "The Hangover": "Hot Tub Time Machine."
Best consolation for Virginia Tech, Illinois and Mississippi State: You weren't going to win the NCAA tournament anyway.
Best new miniseries: "The Pacific" on HBO.
Best shortstop in Red Sox history: Nomar Garciaparra.
Best curb that Hall of Fame talk: He is not bound for Cooperstown.
Best "Almost Famous"-like rock initiative: AOL Spinner has hired fans to interview all 2,000 acts playing the South by Southwest Music Festival in Austin, Texas.
Best of luck to UConn, North Carolina and everyone else in the NIT: Plenty of schools never even make it that far.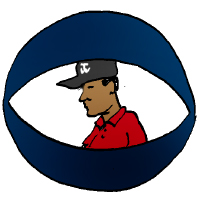 Best-grossing movie in America: Still "Alice in Wonderland."
Best get your finances in order: Taxes are due in less than a month.
Best teacher award: To the guy who reportedly wrote "-20 percent for being a loser" on a girl's homework assignment.
Best indication of our nation's priorities: "I think the first tournament Tiger Woods plays again, wherever it is, will be the biggest media event other than the Obama inauguration in the past 10 or 15 years," said CBS News and Sports president Sean McManus.
Cam Martin is a contributor to Page 2. He previously worked for the Greenwich (Conn.) Time and The (Stamford, Conn.) Advocate, and has written online for CBS Sports and Comcast SportsNet New England. You can contact him at cdavidmartin@yahoo.com.