Commentary
The Weekly Best for May 11
Originally Published:
May 11, 2010
By
Cam Martin
| Special to Page 2
Welcome to The Weekly Best, a look at the best in sports, pop culture and Wolf Blitzer.
Best medicine: Laughter.
Best place to drive when your truck's on fire: The firehouse.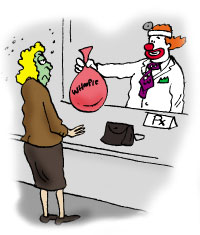 Best-selling jersey on NFL.com: Belongs to the Broncos' third-string quarterback.
Best indication that the Bengals want to change their reputation: They signed Adam "Pac-Man" Jones.
Best known before Sunday as that A's pitcher who wouldn't shut up about A-Rod crossing his mound: Dallas Braden.
Best known now as: The grandson of a woman who said, "Stick it, A-Rod," after Braden pitched a perfect game.
Best Led Zeppelin song: "When the Levee Breaks."
Best after that: "Traveling Riverside Blues."
Best after that: "Over the Hills and Far Away."
Best tour that needs to happen already: Zeppelin's three surviving members with Jason Bonham on drums.
Best re-tabulate your findings: Katy Perry topped Maxim's Hot 100 list.
Best reason to re-tabulate: Blake Lively only finished fourth.
Best-known voice in Tigers' history: Ernie Harwell.
Best Chone Figgins can manage at the plate: A .189 batting average.
Best-paid pitcher in Giants' history: Is pitching like the old Barry Zito.
Best option for the UVA men's lacrosse team: Cancel the rest of the season?
Best San Jose Sharks team since 2004: Advanced to the Western Conference finals for the first time in six seasons.
Best-looking hole in golf: The 17th at TPC Sawgrass.
Best 5-foot-7 golfer in the world: Tim Clark, winner of the Players Championship.
Best-known before that as: The best golfer never to have won on the PGA Tour.
Best season of "The Amazing Race"? Not by a long shot.
Best fate that could befall those two brothers who jumped the line at the airport: They forget to pay taxes on their winnings.
Best find a new career: Kimbo Slice.
Best basketball player on BYU last season: Jimmer Fredette.
Best basketball player on BYU next season: Fredette, who says he's returning to school.
Best role of William Shatner's career: Pitchman for Priceline.com, which has reportedly earned him $600M in stock options.
Best running back in the NFL: Chris Johnson.
Best reason the Titans regressed last year: They leaned too heavily on Johnson and his 2,006 yards.
Best attribute that harebrained opinion: To former Titans running back LenDale White.
Best candidate to succeed Katie Couric on the "CBS Evening News": Jon Stewart?
Best thing for South African police: If the United States loses in the first round of the World Cup.
Best reason for that: They won't have to ramp up security for a possible visit from President Obama.
Best beaver dam ever built: The one visible from outer space.
Best National League pitcher in the early 1950s: The recently deceased Robin Roberts.
Best scenes from the last season of "Lost": Are apparently being saved for the DVD.
Best fighter in the Philippine Congress: The newly elected Manny Pacquiao.
Best price ever fetched for a work of art at auction: $106 million for a painting by Picasso.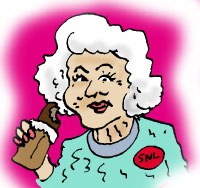 Best "Saturday Night Live" ratings in 18 months: For the episode hosted by Betty White.
Best team to face if you want to throw a perfect game: The Tampa Bay Rays, who were on the losing end the past two times it happened (Braden on Sunday, Mark Buerhle in 2009).
Best-grossing film in America: "Iron Man 2."
Best hoops team in the Euroleague: Regal FC Barcelona.
Best pay rate: JaMarcus Russell earned $110,000 per completion in Oakland.
Best thing about voluntary workouts: You don't have to show up. Right, Albert Haynesworth?
Best candidate they could find for the Supreme Court: Has never been a judge.
Best ancillary benefit to Ben Roethlisberger's suspension: The NFL will use his lost salary to support various league charities.
Best football player appearing on Sunday's season finale of "Extreme Makeover: Home Edition": Michael Oher of the Ravens.
Best nickname for the FC Buffalo soccer team: The Wolf Blitzers?
Best way to help your Notre Dame golf team: Lie about your score.
Best be a little more conservative next time: And not give yourself a 30 on the front nine, Annie Brophy.
Best news for Sami Salo's testicle: It reportedly did not rupture after getting hit with this slap shot.
Best learn to box out: The Cavs allowed Rajon Rondo to grab 18 rebounds in Game 4.
Best estimates say: The Celtics point guard is 6-foot-1.
Best new option in green automobiles: The battery-powered Nissan Leaf.
Best you can hope to travel before you need to plug it in again: 100 miles.
Best news outlets in the country: Don't seem to be paying much attention to the Nashville flood.
Best power nap: Mets' announcer Keith Hernandez fell asleep during the team's game on Saturday.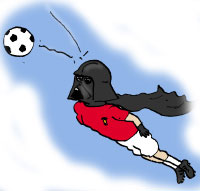 Best soccer equivalent to the New York Yankees: Manchester United.
Best places to see Man U this July: Toronto, Philadelphia, Kansas City or Houston.
Best players on Man U: Probably won't participate in these exhibitions because they'll have just played in the World Cup.
Best show adding new cast members: "Jersey Shore."
Best villain in "Survivor" history: Will never win because Russell Hantz has no social game.
Best display of sportsmanship: Celtics' GM Danny Ainge tossed a towel in the air to distract a Cavalier's free-throw attempt.
Bested by a girl with a nasty knuckleball: A situation that will soon befall opponents of the independent Chico Outlaws, who signed the first Japanese woman (Eri Yoshida) to play pro ball in the United States.
Cam Martin is a contributor to Page 2. He previously worked for the Greenwich (Conn.) Time and The (Stamford, Conn.) Advocate, and has written online for CBS Sports and Comcast SportsNet New England. You can contact him at cdavidmartin@yahoo.com.