Commentary
The Weekly Best for June 29
Originally Published:
June 29, 2010
By
Cam Martin
| Special to Page 2
Welcome to the Weekly Best, our exhibition of the sublime in sports, pop culture and Hugh Hefner lawsuits.
Best to forgive: But never forget.
Best to remember: All-Star voting ends Thursday.
Best to vote for: An American League first baseman other than Mark Teixeira.
Best alternatives: Justin Morneau or Miguel Cabrera or Kevin Youkilis or Paul Konerko.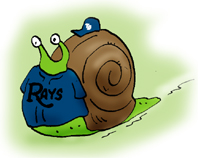 Best bet to be lollygagging in the Tampa Bay outfield: B.J. Upton.
Best former hockey player now serving as a player agent: Bobby Orr.
Best Niedermayer since "Animal House": Scott Niedermayer, who just retired from the NHL after 18 seasons.
Best place to find five former Kentucky players: The first round of the NBA draft.
Best college recruiter who still hasn't won a championship: Kentucky's John Calipari.
Best expect those derogatory e-mails from Kentucky fans to begin arriving: In 3, 2, 1 …
Best renewed rivalry: Justine Henin and Kim Clijsters.
Best swimming holes in the United States: According to Travel + Leisure.
Best opening-round match in Wimbledon history: John Isner and Nicolas Mahut.
Best person to run the Blazers' draft: Apparently the general manager who's just been fired.
Best reason Jazz fans booed the selection of Gordon Hayward: They're spoiled by all those championships.
Best rating for a quarterback on "Madden 11": Drew Brees and Peyton Manning, 99.
Best rating for a running back: Chris Johnson, 99.
Best rating for a wide receiver: Andre Johnson, 98.
Best rating for a middle linebacker: Patrick Willis, 99.
Best be joking: Matt Schaub earned a higher rating than Ben Roethlisberger.
Best of all ways to lengthen our days: To steal a few hours from the night.
Best fighter in MMA history: And yet Fedor Emelianenko lost to Fabricio Werdum on Saturday.
Best sign that UFC heavyweight champion Brock Lesnar might be a cannibal: He said, "Shane Carwin is going to be my dinner."
Best soccer player in United States history: Landon Donovan.
Best faux-hawk in the World Cup: Kevin Prince-Boateng of Ghana.
Best World Cup soccer team in 2006: But Italy took an early dive in 2010.
Best country for American soccer fans to switch their allegiance to: The Netherlands.
Best reason for that: They've twice been runners-up but never won it all -- plus they play Brazil next.
Best England-versus-Germany action since "Call of Duty 2": The World Cup game this past Saturday.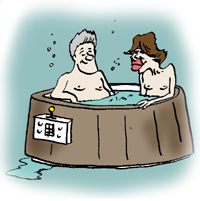 Best guess as to what Bill Clinton and Mick Jagger discussed during the United States-Ghana game: The viability of "Hot Tub Time Machine."
Best eight-walk shutout this season: Edwin Jackson's no-hitter.
Best day on the tennis schedule: The second Monday at Wimbledon.
Best decision would have been to stay in school: But A.J. Ogilvy left Vanderbilt to go undrafted.
Best length of service in Senate history: Fifty-one years by the late Robert Byrd of West Virginia.
Best coach in NBA history: Phil Jackson has nothing left to prove and should retire for health reasons.
Best-looking uniform tops in baseball: Are worn by the Royals.
Best umpires: Don't seem to be working the Tigers' games these days.
Best player on the Vancouver Canucks: And Henrik Sedin won the team's first Hart Trophy.
Best time for Bill Hall to demonstrate his value: With Dustin Pedroia on the DL with a broken foot.
Best regular-season team in college baseball: Yet Arizona State didn't win a single game in the College World Series.
Best future member of the New York Yankees: Cliff Lee.
Best place to find Bob Uecker: Back in the broadcast booth following heart surgery.
Best send out the big guns: The Nationals' rookie wunderkind, Stephen Strasburg, was finally defeated -- by the Royals.
Best market for silver: Since 1980.
Best wide receiver on the Dallas Cowboys: Is now dating Kim Kardashian.
Best time to stop shooting off fireworks: As soon as the Fourth of July is over.
Best interests of LeBron James: Taking a wait-and-see approach to the free-agent market.
Best excuse for not finishing that honey-do list: "Honey, I played 612 holes of golf today."
Best day of Bubba Watson's golf career: Getting his first tour victory at the Travelers Championship.
Best margin of victory in a LPGA major since 1949: Cristie Kerr won the LPGA Championship by 12 strokes.
Best use of French money: French President Nicolas Sarkozy will launch a government inquest into the French World Cup fiasco.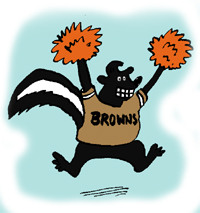 Best news for owners of the iPhone 4: It reportedly has problems with reception.
Best threat to Facebook's social networking dominance: Might be "Google Me."
Best think twice about that move to first: Justin Masterson has five errors on pickoff attempts this year.
Best to get an early start when you consistently stink: The Browns will be the first NFL team to open training camp July 23.
Best "Bull Durham" star creating a pingpong reality show: Susan Sarandon.
"Best I Ever Had": Drake's former No. 1 single.
Best get an attorney: Playboy's Hugh Hefner says the song infringes on one of his copyrights.
Best indication that playing baseball games in Puerto Rico has a different feel: "When we were there [in 2004], a police officer with a machine gun was escorting us on and off the bus into the stadium." -- Jason Bay.
Cam Martin is a contributor to Page 2. He previously worked for the Greenwich (Conn.) Time and The (Stamford, Conn.) Advocate, and has written online for CBS Sports and Comcast SportsNet New England. You can contact him at cdavidmartin@yahoo.com.