Commentary
The Weekly Best for July 6
Originally Published:
July 6, 2010
By
Cam Martin
| Special to Page 2
Welcome to the Weekly Best, our look at the supreme in sports, pop culture and American-made beer.
Best day of a dog's year: Not the Fourth of July.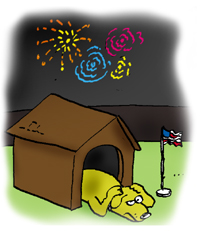 Best place to find a Red Sox player: On the disabled list.
Best NHL enforcer for many years: The late Bob Probert.
Best vote for Joey Votto: In the National League Final Vote.
Best vote for Kevin Youkilis: In the American League Final Vote.
Best reason to vote for them both: They have the highest OPS' of anyone not in the game already.
Best six OPS' in baseball: Justin Morneau, Miguel Cabrera, Josh Hamilton, Youkilis, Votto, Albert Pujols.
Best judge a player: By the company he keeps.
Best rivalry in cycling: Lance Armstrong and Alberto Contador.
Best days are apparently not behind him: For Wimbledon champion Rafael Nadal.
Best tennis player in history: But Roger Federer is in denial about his diminishing skills.
Best M. Night Shyamalan movie: "The Sixth Sense."
Best after that: "The Village."
Best after that: "The Happening."
Best be kidding: I am; "The Happening" was the most hysterically awful movie I've seen in years.
Best reviews of Shyamalan's career: Were not earned by "The Last Airbender."
Best example of the vitriol leveled at this movie: "The Last Airbender is an agonizing experience in every category I can think of and others still waiting to be invented," Roger Ebert wrote. "The laws of chance suggest that something should have gone right. Not here."
Best reality show starting on Thursday: "Big Brother."
Best song on The Black Keys' new album: "Everlasting Light."
Best baseball win total in UCLA history: 51 by the 2010 Bruins.
Best first-week sales of 2010: Eminem sold 741,000 copies of "Recovery."
Best attendance in a decade: At the Metropolitan Museum of Art over the last year.
Best "get out of my face:" Says a 5-year-old to Brandon Marshall at Marshall's football camp.
Best time-travel movies of all time: But this list is a farce without the inclusion of "Bill and Ted's Excellent Adventure."
Best food option between Nathan's hot dogs and Brooklyn prison fare: Apparently the latter for Takeru Kobayashi.
Best restroom in America: Will be decided by you, so vote now!
Best name for a professional sports league: Major League Eating.
Best-known cat-lover: Michael Vick may have used up his NFL lives.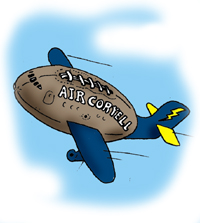 Best team to never appear in a Super Bowl: The San Diego Chargers of the Don Coryell-era.
Best man in the wedding of "Girls Gone Wild" honcho Joe Francis: Music producer Quincy Jones.
Bested on the all-time home run list: Jim Thome passed Harmon Killebrew with his 574rd career shot.
Best beware, Mel Gibson: Ex-wrestler Goldberg says you need your butt kicked and he's just the man to do it.
Best American destination: USA Today Travel says it's Honolulu.
Best heavyweight in the UFC: Remains Brock Lesnar after his defeat of Shane Carwin.
Best amassing of Facebook fans: Lady Gaga is the first living person to reach 10 million.
Best way to induce vertigo: Stare at one of the Stars and Stripes MLB caps.
Best soccer player in the world: But Lionel Messi was scoreless on 30 shots in the World Cup.
Best news for Pee-Wee Herman fans: Judd Apatow ("Knocked Up") is producing a new Pee-Wee movie.
Best reaction by a World Cup commentator: This Spanish announcer when the team scored against Paraguay.
Best showing by a rookie in All-Star voting since Ken Griffey Jr.: But Jason Heyward will miss the game with injury.
Best take acting lessons: Kelly Osbourne will have to audition to play herself in the upcoming Ozzy Osbourne biopic.
Best five beers made in America: Widmer Hefeweizen, Full Sail Session Lager, Deschutes Green Lakes Ale, Bridgeport IPA and Rogue Dead Guy Ale, according to CBS News.
Best believe it: NFL training camps start in 2½ weeks.
Best British cyclists: Have never managed to win the Tour de France.
Best appoint Stephen Strasburg as an injury replacement: Charlie Manuel.
Best recruit for USC: But Seantrel Henderson might go to Miami in light of recent sanctions.
Best finish by Dale Earnhardt Jr. in two years: Friday's win at Daytona was his first in 74 races.
Best represent: Torii Hunter was the only Angel named to play in the All-Star Game at Angel Stadium.
Best team in the NHL last season: But the Blackhawks are dumping players to get under the salary cap.
Best possible World Cup final: Would pair two teams that have never won before, Netherlands and Spain.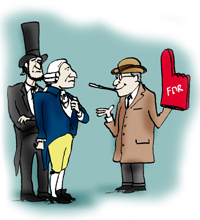 Best wishes on a speedy recovery: Wrestling legend Ricky "The Dragon" Steamboat is recuperating from a brain aneurysm.
Best catch by former Saints tight end Eric Johnson: Girlfriend Jessica Simpson.
Best-looking woman of the last hundred years: Audrey Hepburn, according to a QVC poll.
Best president in United States history: Franklin D. Roosevelt, according to a survey of 238 presidential scholars.
Best place to find Barack Obama: Fifteenth on the list of 43.
Best place to find George W. Bush: Thirty-ninth.
Best place to find a replica of the FIFA World Cup made out of 11 kilograms of cocaine: In the possession of Colombian anti-drug officials who intercepted it on its way to Spain.
l
Cam Martin is a contributor to Page 2. He previously worked for the Greenwich (Conn.) Time and The (Stamford, Conn.) Advocate, and has written online for CBS Sports and Comcast SportsNet New England. You can contact him at cdavidmartin@yahoo.com.