Commentary
The Weekly Best for Aug. 31
Originally Published:
August 31, 2010
By
Cameron Martin
| Page 2
Welcome to the Weekly Best, our tour of the tops in sports, pop culture and Christina Hendricks' outfits.
Note: Next week we open the Weekly Best to reader riffs. So reflect on the events of the coming week, and send me your best takes -- using the "Best" intro, of course -- at cdavidmartin@yahoo.com by Monday night. We'll print the most sublime.
Best to cover them in lime: The 2010 Boston Red Sox.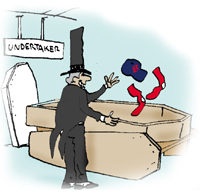 Best plan for Saturday: Wake up late and watch college football all day.
Best hit the ground running: No. 6 TCU faces a big early test versus No. 24 Oregon State.
Best break out the smelling salts: If you have to watch Penn State versus Youngstown State.
Best cornerback in the NFL: Apparently wants to spend the season playing with himself on Revis Island.
Best golfer since Jack Nicklaus: Is now a single man.
Best healthy quarterback on the Raiders: Is once again Bruce Gradkowski.
Best-dressed person at the Emmys: I don't know, was Christina Hendricks there? Then it was her.
Best hurry up, Florida State fans: There are only 15,000 tickets left for Jimbo Fisher's debut against Samford on Saturday.
Best way to diminish the Michigan-Ohio State rivalry: If the Big Ten follows through and moves the annual game from the end of November to October, and puts the century-old rivals in opposite divisions in the conference.
Best mug shot of Paris Hilton's career: Could be this one.
Best power hitter in Cubs history: But Sammy Sosa says the team has shunned him.
"Best fastball I have ever witnessed": Says one scout of Aroldis Chapman's 105 mph heater.
Best excuse for Brandon Jennings' YouTube rendition of Lady Gaga: He supposedly lost a bet.
Best right-handed hitter in White Sox history: And the team just retired Frank Thomas' No. 35.
Best right-handed hitter in Red Sox history: And Manny Ramirez just joined the pale hose for the stretch run.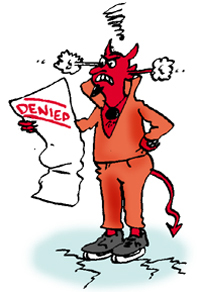 Best try again: The Devils' deal with Ilya Kovalchuk was again denied by the NHL.
Best tight end on the Packers: Could be Jermichael Finley.
Best place to find the struggling Edinson Volquez: In the Reds' bullpen.
Best underrated all-purpose back in football: Might be Kevin Faulk of the Patriots.
Best fringe athletes to follow on Twitter: Are these, according to the Steady Burn blog.
Best backfield if this were 2006: The Redskins with Clinton Portis, Larry Johnson and Willie Parker.
Best ambassador for boxing in a world more interested in MMA: Was certainly not an out-of-shape James Toney.
Best comedy series at the Emmys: "Modern Family," and rightfully so.
Best of his starting opportunity: Was not made by Cardinals quarterback Matt Leinart.
Best place for 83-year-old Joe Paterno to watch Penn State games: Is probably from the safety and comfort of the press box.
Best not get your hopes up, U.S. tennis fans: Andy Roddick and James Blake will inevitably break your hearts at the U.S. Open.
Best day for college football this season: Has to be Oct. 2, when Alabama plays Florida, Texas plays Oklahoma, Iowa plays Penn State, Stanford plays Oregon, and LSU plays the carcass of Tennessee.
Best-valued team in the NFL: The Cowboys are worth $1.8 billion, according to Forbes.
Best reason to watch Team USA Basketball compete in the FIBA World Championships: Beats me.
Best Beatles song: "A Day in the Life," according to Rolling Stone.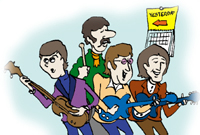 Best Fab Four song, in my humble opinion: "Yesterday."
Best assists-man on the San Jose Sharks: And Joe Thornton says he wants to sign a contract extension.
Best sports rivalry ever: Was between Martina Navratilova and Chris Evert, according to Navratilova and Evert.
Best to strike while the iron is hot: Mike "The Situation" Sorrentino of "Jersey Shore" fame is scheduled to do "Dancing with the Stars" and reportedly will make more than $5 million in various business deals this year.
Best film opening in September: Looks to be "Machete" with Robert De Niro.
Best news for heavy drinkers: You're more likely to outlive teetotalers.
Best hope for the NHL Players Association: Could be baseball union veteran Donald Fehr.
Best place to find John McEnroe's foot: In his mouth after saying female tennis players should be required to play fewer events because their schedules are too mentally and physically demanding.
Best gift Logan Morrison of the Marlins received for his 23rd birthday: His father, who's suffering from Stage IV lung cancer, traveled 30 hours by train to see his son play in an MLB game for the first time.
Cam Martin is a contributor to Page 2. He previously worked for the Greenwich (Conn.) Time and The (Stamford, Conn.) Advocate, and has written online for CBS Sports and Comcast SportsNet New England. You can contact him at cdavidmartin@yahoo.com.