Commentary
Live! From new Meadowlands stadium
PART 1 | PART 2 | PART 3 | PART 4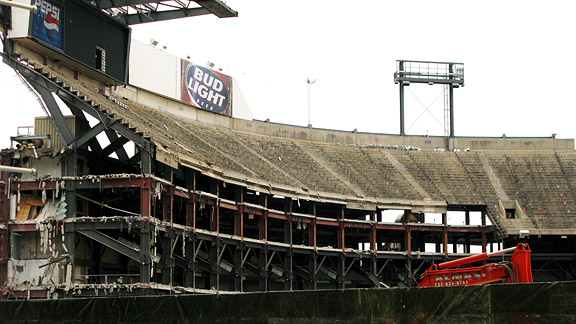 Even without team gear, you could pick out Giants and Jets fans pretty quickly as they walked past this demolition project. Giants fans slowed down, stopped and enjoyed what appeared to be a moment of silence. Jets fans actually walked faster and gave a waving gesture, as if to say, "Good riddance." You would, too, if Rich Kotite ever coached your team.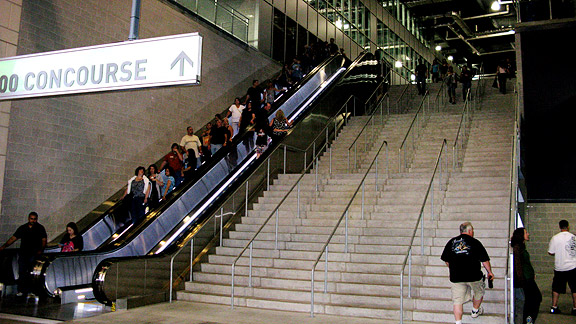 Wait ... wide-open concourses? A friendly staff? Where am I again? Quick note: These were the things said to me by the event staff: "Thanks for coming!" "Hey, have a great time!" "Take care and have fun!" "Hey buddy! High-five!" "Sir, if you don't stop doing that we're going to have to ask you to leave." (We'll get to that one in a minute.)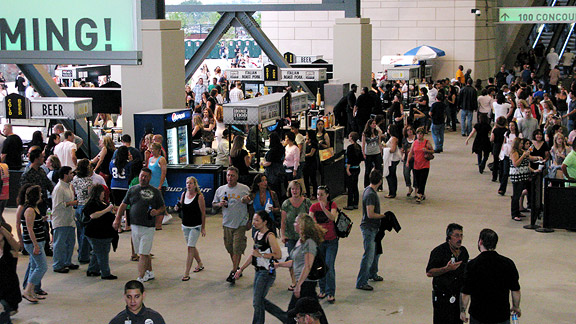 If you miss the days of waiting in line for food and drinks at Giants Stadium, you're out of luck. Gone are the days of concessions carved into a gray stadium wall. Now there's an open food court atmosphere. Also, the new Meadowlands is taking a page from ballparks such as Baltimore's Camden Yards and Seattle's Safeco Field by offering local favorites.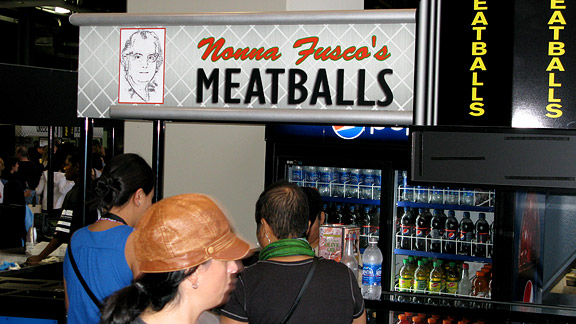 Like Nonna Fusco's meatballs. If you're a fan of the fuhgedaboutit crowd, this stand is for you. But why not just open up a Satriale's Pork Store?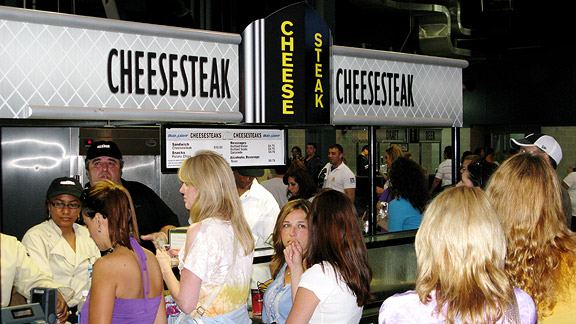 Also, cheesesteaks made the cut of food offerings. This particular concession stand will undoubtedly see more than its fair share of brawls between Giants and Eagles fans in the coming years.
• CLICK HERE FOR PART 3 OF THE GALLERY