Commentary
Live! From new Meadowlands stadium
PART 1 | PART 2 | PART 3 | PART 4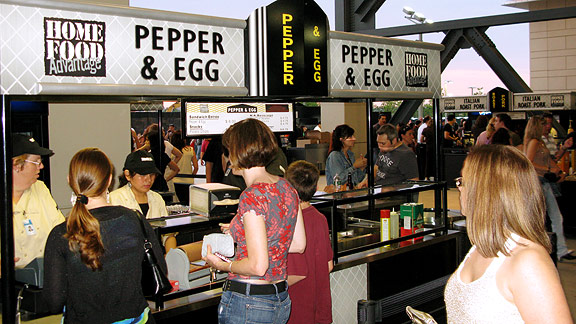 Finally, we discover the pepper and egg station. How Jersey are peppers and eggs? That's the name of "The Sopranos" soundtrack. You know who will love all of this when he comes here with the Chiefs? Charlie Weis.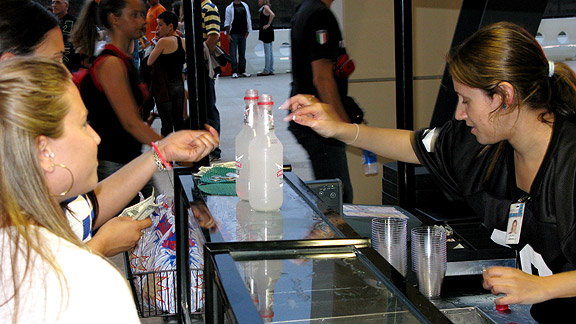 While I was enamored by all the gleaming newness, I was quickly reminded that I was in New Jersey and at a Bon Jovi concert when I saw dozens of people buying all the malt beverages they could carry ... on purpose.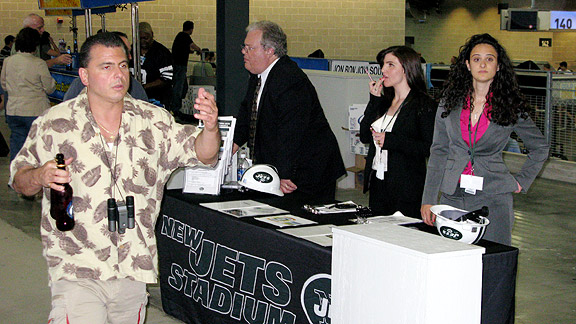 How is it possible to be lonely at an event attended by about 70,000 people? By trying to talk to anyone about buying a Personal Seat License to Jets games. Better let Coach Weis treat you to a pepper and egg sandwich.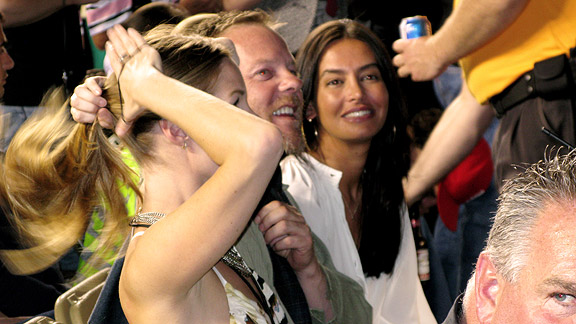 How do you get 70,000 people to cheer? You arrive with a phalanx of security, as Kiefer Sutherland did. When I snapped this picture -- of a public figure in a public place -- I was told "Sir, if you don't stop doing that, we're going to have to ask you to leave." Quick note: We've all heard the camera adds 10 pounds. Turns out it also added about 6 inches of height. Sorry, Jack Bauer ... it's true.
• CLICK HERE FOR PART 4 OF THE GALLERY