Will Shaq lead the Suns to the promised land?
Shaq was eating too many doughnuts in Miami. Shaq was more interested in "The View" than in helping the Heat. Shaq was too busy debating Bill Walton. Shaq has too many years of injuries on his creaky old knees. Shaq had no point guard.
Whatever the reason, Shaq wasn't exactly tearing it up with the Miami Heat. As he prepares to make his Phoenix Suns debut Wednesday night, the debate rages: Will Shaq stink? Will he be rejuvenated? Will he be able to run the court with Steve Nash? Will he be the final cog the Suns need?
Page 2's Patrick Hruby and David Schoenfield weigh in on this issue.
SHAQ WILL NOT SUCK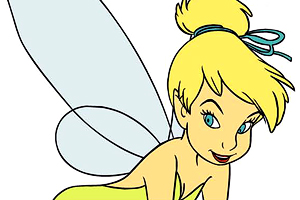 Courtesy of Disney
New head athletic trainer, Phoenix Suns
Why won't Shaq suck? Because Tinkerbell is going to sprinkle pixie dust on his creaky joints and arthritic toe. And all the little children will fly when he touches their hands.
-- Patrick Hruby
SHAQ WILL SUCK
As evidence, I offer up:
• Hakeem Olajuwon, Toronto Raptors.
• Patrick Ewing, Seattle Sonics.
• Robert Parish, Charlotte Hornets.
• Moses Malone, Atlanta Hawks.
• Moses Malone, Milwaukee Bucks.
• Moses Malone, San Antonio Spurs.
• Karl Malone, Los Angeles Lakers.
• Charles Barkley, Houston Rockets.
• O.J. Simpson, San Francisco 49ers.
• Willie Mays, New York Mets.
• Joe Namath, Los Angeles Rams.
• Franco Harris, Seattle Seahawks.
• Jerry Rice, Seattle Seahawks.
• Hank Aaron, Milwaukee Brewers.
• Bobby Orr, Chicago Blackhawks.
• Eric Dickerson, Atlanta Falcons.
• Juan Marichal, Los Angeles Dodgers.
• Tony Dorsett, Denver Broncos.
• Johnny Unitas, San Diego Chargers.
• Emmitt Smith, Arizona Cardinals.
• Babe Ruth, Boston Braves.
-- David Schoenfield