Commentary
You won't believe what Simmons saw
Updated:
August 5, 2009, 6:00 PM ET
By
Bill Simmons
| Page 2
PART 1 | PART 2 | PART 3 | PART 4 | PART 5 | PART 6 | PART 7 | PART 8 | PART 9 | PART 10 | PART 11 | PART 12 | PART 13 | PART 14 | PART 15 | PART 16 | PART 17 | PART 18 | PART 19 | PART 20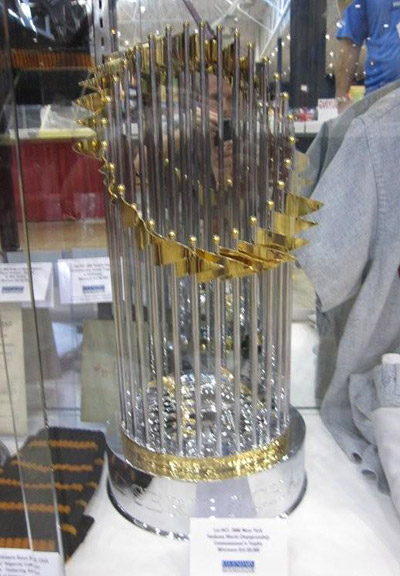 They make what's called a "sample" of every championship ring or trophy. Here's one for the 2000 World Series trophy that was up for auction. I like "sample" purchases because you could easily convince friends it's the real thing. Again, it's all about impressing your friends.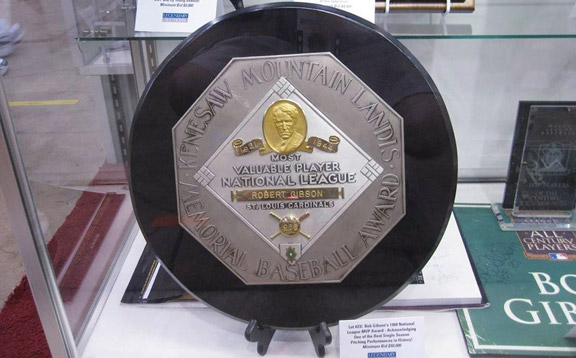 That's Bob Gibson's actual 1968 MVP trophy, which was up for auction along with every other trophy he's ever won. (He ended up netting $456,900 in all, including $120,000 for the MVP trophy). He's still alive, so either he wanted to cash in for his grandkids … or he went broke. Either way, it bummed me out. It's not all fun and laughs at the sports collectors convention. Well, unless it was Jose Canseco's 1988 MVP trophy. That would have been funny.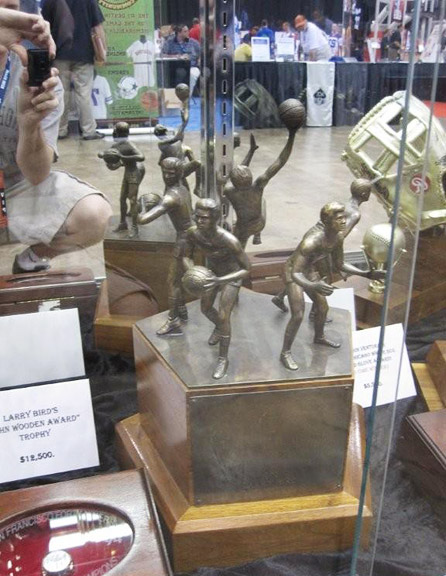 A sample of the John Wooden Trophy given to Larry Bird in 1979 (12.5K minimum bid). What a strikingly homely trophy. I don't know if I'd want it in my house even if it cost $400.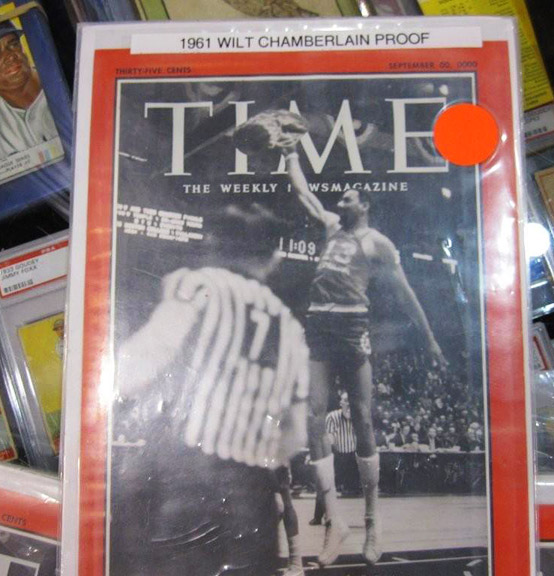 This 1961 Time proof issue of Wilt Chamberlain ended up getting bumped at the last minute for a President Kennedy cover. Also bumped: about 15 to 20 women that week by Wilt and JFK.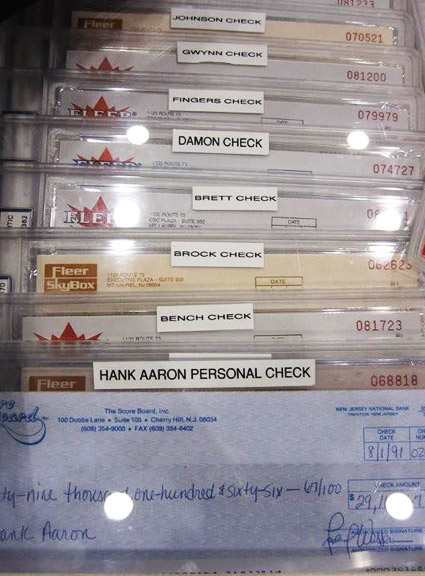 Reason No. 25 why it's not as great as you'd think to be famous: You might see your signed checks popping up at a memorabilia show.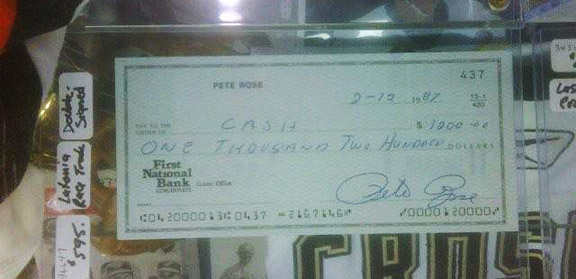 How great is this? Maybe the highlight of the show for me. I laughed and laughed. I'm laughing right now. What would bounce higher -- a vintage ABA basketball or a vintage Pete Rose check from the late '80s?
CLICK HERE FOR NEXT GALLERY
The Sports Guy
Bill Simmons (
@BillSimmons
) is the editor-in-chief of Grantland and the author of the
New York Times
no. 1 best-seller
The Book of Basketball
. For every Simmons column and podcast,
log on to Grantland
. To send him an e-mail, click
here
.
MOST SENT STORIES ON ESPN.COM