Commentary
Page 2 home decor: Manu Ginobili
Originally Published:
August 17, 2009
By
Kurt Snibbe
and
Thomas Neumann
| Page 2
Here at Page 2, we're mesmerized by those cool giant removable wall clings we see advertised on TV. Fathead and Wallbangers are the most recognizable brands. So even though Mom won't allow us hang these fabulous items in her basement until we fork over an extra $50 per month in rent, we can still imagine our favorite wall decorations. Take a peek at our dream wall decor gallery:
1 | 2 | 3 | 4 | 5 | 6 | 7 | 8 | 9 | 10 | NEXT IMAGE >>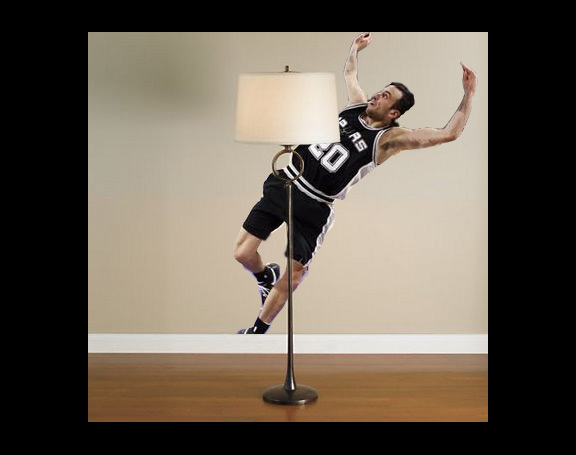 Kurt Snibbe / ESPN.com
We begin our wall clings gallery with a salute to the technical precision of Manu Ginobili's flops. They're pure poetry in motion. We tip our cap to Ginobili for becoming the most innovative flopper since Dick Fosbury.
---
1 | 2 | 3 | 4 | 5 | 6 | 7 | 8 | 9 | 10 | NEXT IMAGE >>
ESPN.com
ESPN.com employee since 2006
Former editor at The San Diego Union-Tribune
Former writer at The Bakersfield Californian
Graduate of San Diego State University