New Orleans 30, San Diego 24
Saints win! Saints win! Saints win!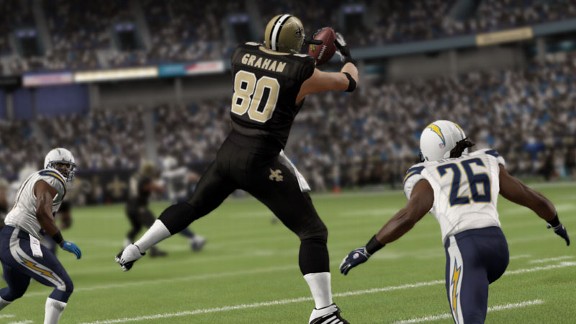 EA Sports
Player of the Game: Drew Brees
After stumbling out of the blocks, the Saints finally earn their first win of the season, beating the Chargers, 30-24. Drew Brees is the star in this one, completing 28 of 43 passes for 325 yards and two touchdowns, hitting the dynamic duo of Colston and Graham a combined 12 times for over 150 yards and two scores. Darren Sproles adds 43 yards rushing, including a four-yard touchdown to start the Saints out on a positive note early in the first quarter.