Friday, September 7, 2007
Updated: March 18, 6:10 PM ET
Phil Jackson: Zen Master timeline

---
ESPN.com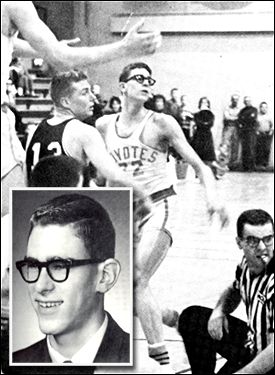 Long before he started collecting NBA title rings, Jackson got accustomed to leading high school teams to titles.
Jackson scored 35 points in the North Dakota state championship game and set a tournament record with 96 points to lead his team to the 1963 state title.
Jackson's high school yearbook entry in Williston, N.D.:
Philip D. Jackson
"He stoops only for a door, and all look up to him." Phi Thetta 4; Pep Club 4; Letterman's Club 2, 3, 4; Coyote-on-the-air 4; Playmaker's 3, 4; Boys' State 3; Junior Class Play, Senior Class Play; Sophomore Class Offices; Capers 2, 3, 4; Varsity Football 4; "B" Football 2; Varsity Basketball 2, 3, 4; Track 2.
Courtesy: Williston High School
---