Tuesday, April 21, 2009
Updated: April 22, 4:34 PM ET
Will Lions inspire other fiercer logos?

---
By Kurt Snibbe
Page 2



The Detroit Lions delivered a stern message to their opponents on Monday by unveiling
a new, fiercer logo. Page 2 wonders which other teams should adopt angrier logos.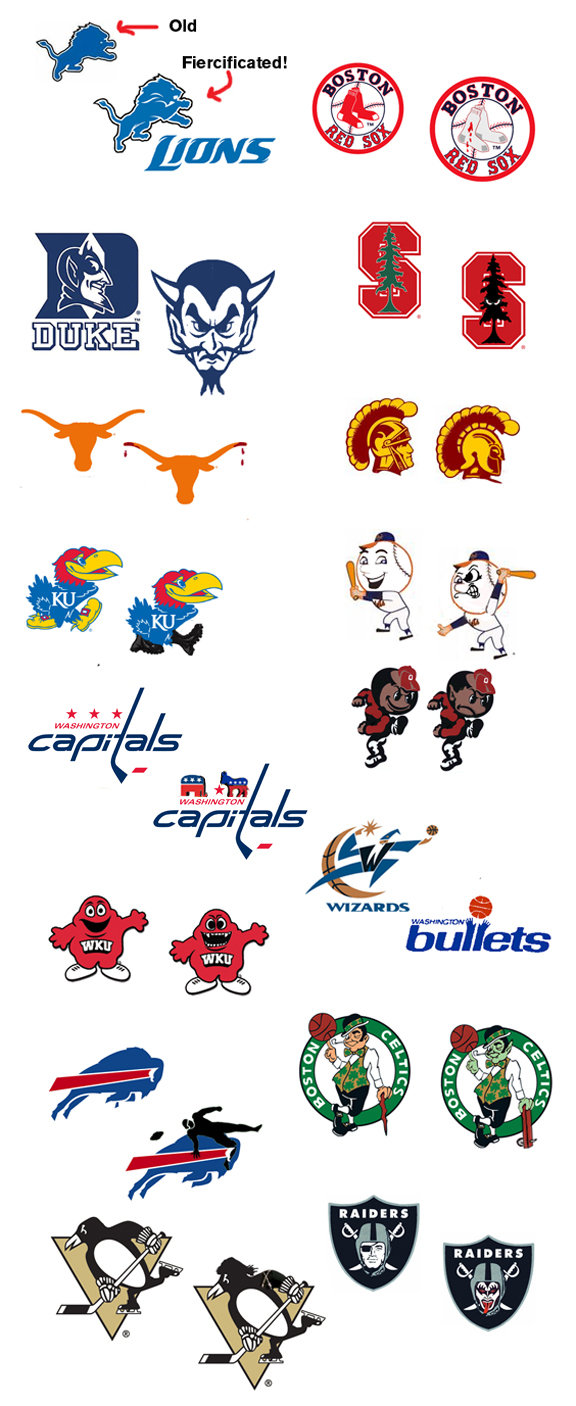 ---