Tuesday, August 4, 2009
Updated: August 5, 5:59 PM ET
You won't believe what Simmons saw

---
By Bill Simmons
Page 2



PART 1 | PART 2 | PART 3 | PART 4 | PART 5 | PART 6 | PART 7 | PART 8 | PART 9 | PART 10 | PART 11 | PART 12 | PART 13 | PART 14 | PART 15 | PART 16 | PART 17 | PART 18 | PART 19 | PART 20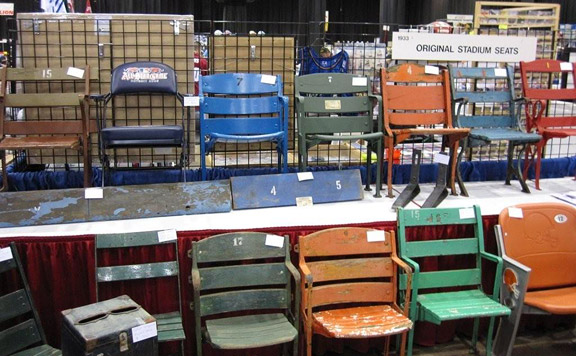 Real seats from Tiger Stadium, Yankee Stadium, Municipal Field and more. Always a goofy purchase because the seats are too uncomfortable to actually sit in, nor would you want to. It's like buying a car you can't drive.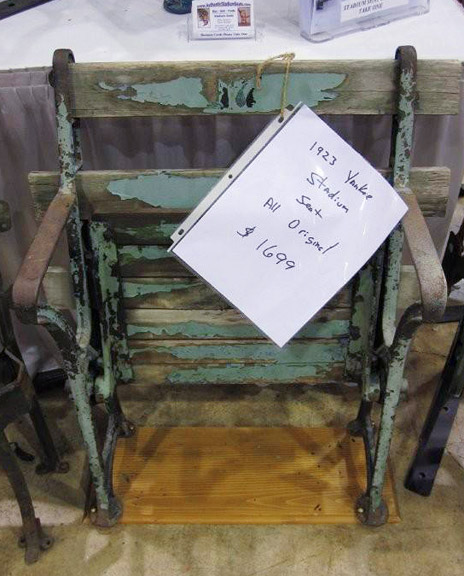 A 1923 Yankee Stadium seat was going for a scant $1,700. There were more than a few Yankee Stadium seats there, actually.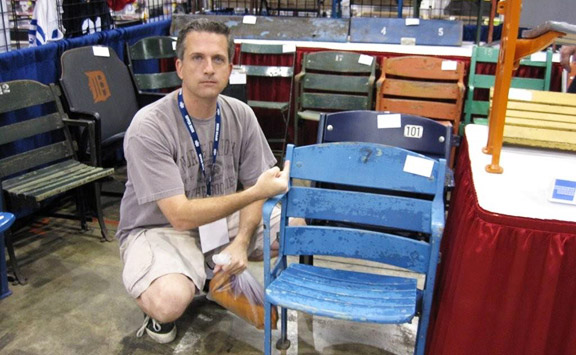 In fact, I couldn't take it anymore and finally had to take a photo of me pretending to give a middle finger to one of them. Sorry.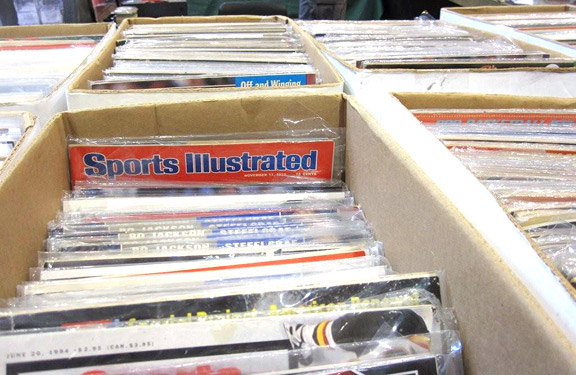 I went to the show with my friend Bernard (a pseudonym), a long-time memorabilia junkie who works in professional sports. He gave me one rule before we started walking around: "Don't start looking through the old Sports Illustrateds. It's like falling in quicksand. Two hours will go by before you know it. Can't do it. Gotta keep moving." Good advice.

(Note: And besides, collecting magazines is dumb. Take it from someone who has every SI from 1974 to 1993 and every Inside Sports from 1980 to 1983. They end up in attics in storage bins, and every once in a while, your mom will call saying, "Hey, what do you want to do with those Sports Illustrateds, can I throw them out yet?" And you will say no, only you won't know why. Because she probably should.)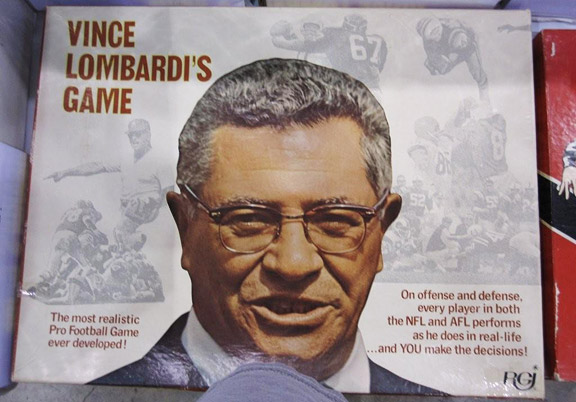 Nothing gets the kids ready for a board game quite like the friendly face of Mr. Vince Lombardi. "ROLL THE DICE, YOU NO-GOOD A-HOLES! ROLL IT!"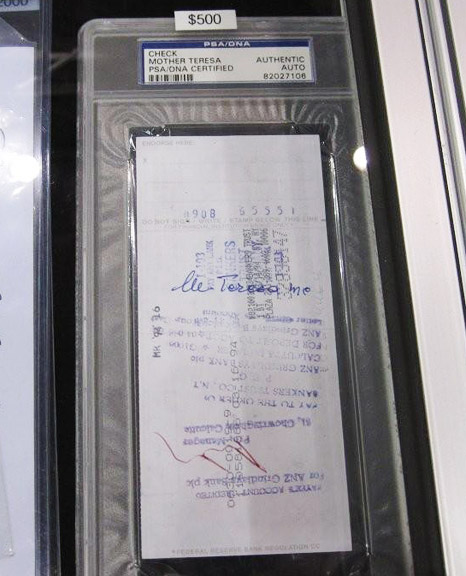 That's a check endorsed by Mother Teresa. Would have been funny if it was made out to a liquor store. (Pause.) Wait, am I going to hell for that joke?
CLICK HERE FOR NEXT GALLERY
---