Tuesday, August 4, 2009
Updated: August 5, 6:00 PM ET
You won't believe what Simmons saw

---
By Bill Simmons
Page 2



PART 1 | PART 2 | PART 3 | PART 4 | PART 5 | PART 6 | PART 7 | PART 8 | PART 9 | PART 10 | PART 11 | PART 12 | PART 13 | PART 14 | PART 15 | PART 16 | PART 17 | PART 18 | PART 19 | PART 20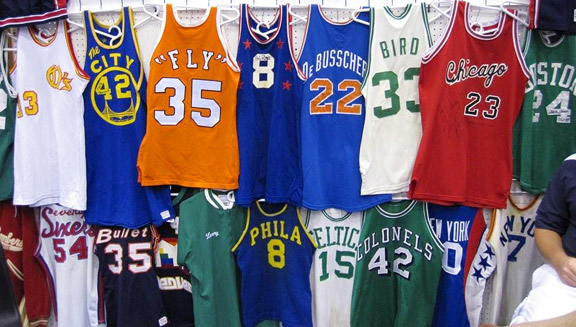 Grey Flannel Auctions was showing off an array of incredible jerseys for an upcoming Basketball Hall of Fame auction. My personal favorites: Fly Williams' St. Louis jersey (from the ABA, gotta love "Fly" on the back) and Larry Bird's rookie home Boston jersey (which made me woozy). Also, I smelled Tommy Heinsohn's No. 15 Celtics jersey to see if it still smelled like scotch and Marlboro Reds. Nope.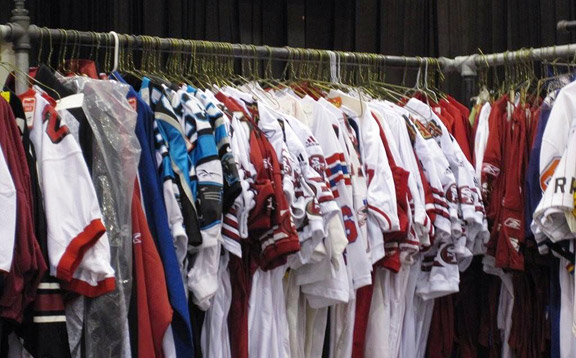 Lots and lots and lots of game-worn jerseys. Just hundreds of them. These are a little like the Sports Illustrateds in that you want to avoid wasting three hours sifting through them.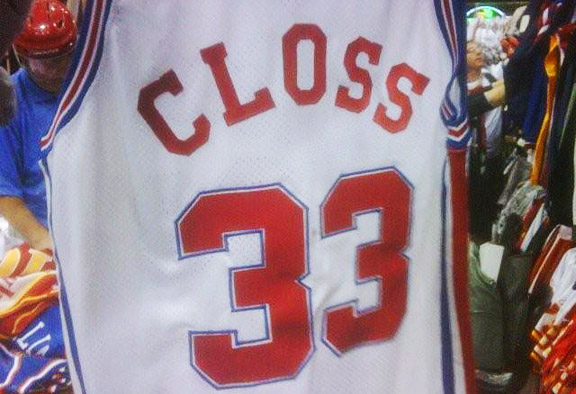 I'd say getting a Keith Closs game-worn Clippers jersey qualifies as a gag gift, right? Like the kind of thing Penny Marshall would give Billy Crystal for Christmas, followed by a lot of guffawing?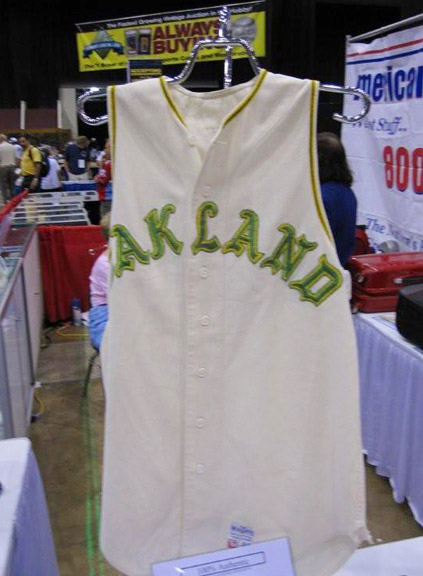 Catfish Hunter's 1968 A's jersey was not going cheap. We're talking five figures. Love the sleeveless look with the long sleeves underneath. Wouldn't any good-looking girl look fantastic wearing this jersey around the house (just the jersey and the jersey alone)? We need a movie based in the Bay Area in which Jessica Biel makes Ryan Reynolds scrambled eggs while wearing just the Catfish jersey.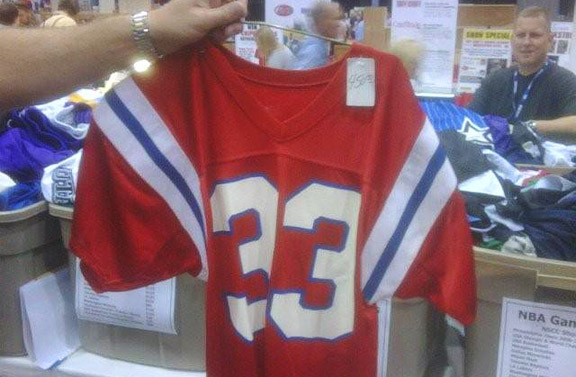 I finally found my old-school Pats jersey (and No. 33, no less -- although it wasn't Sam Bam Cunningham), only it was built for a slender, shorter running back and would have been unwearable for anyone normal like me. You need to actually wear these old football jerseys if you're splurging multiple hundreds for them. By the way, I turn 40 in two months. Tell me when I'm going to grow up. Just give me a rough guess. I'll wait.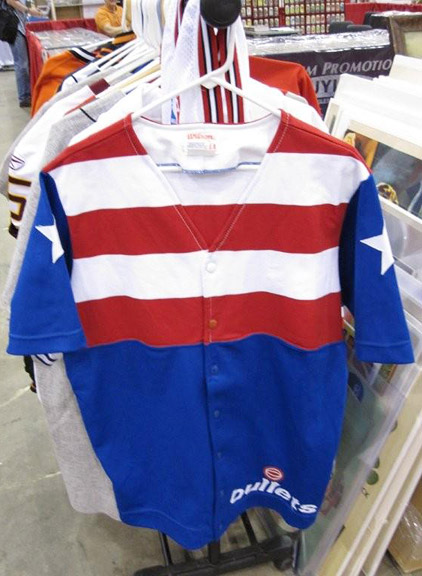 A Washington Bullets warm-up jersey from the '80s. Obama should wear this during the next Beer Summit.
CLICK HERE FOR NEXT GALLERY
---