Tuesday, August 4, 2009
Updated: August 5, 6:01 PM ET
You won't believe what Simmons saw

---
By Bill Simmons
Page 2



PART 1 | PART 2 | PART 3 | PART 4 | PART 5 | PART 6 | PART 7 | PART 8 | PART 9 | PART 10 | PART 11 | PART 12 | PART 13 | PART 14 | PART 15 | PART 16 | PART 17 | PART 18 | PART 19 | PART 20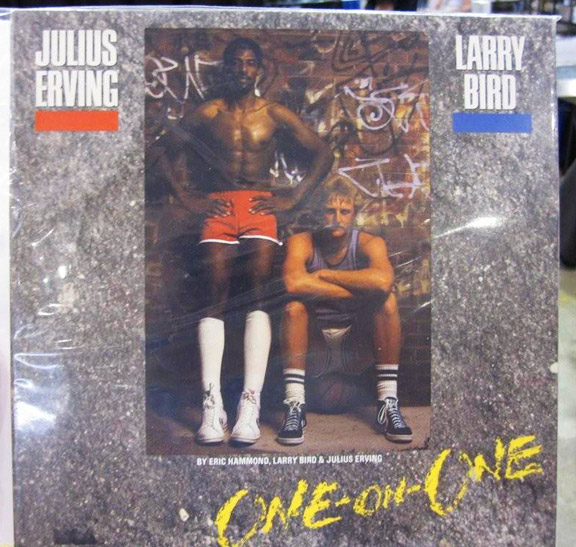 The first great sports computer game going for $30 … and I would have bought it if I hadn't already bought it on eBay a few months ago (just for the poster). Let's be honest: Doc's shorts could have been a little looser.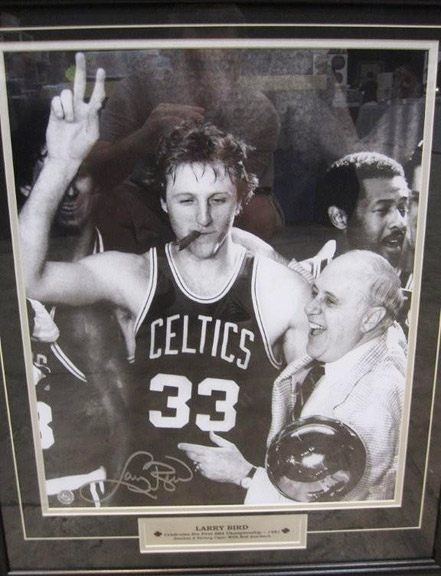 One of my favorite photos ever. I already have it.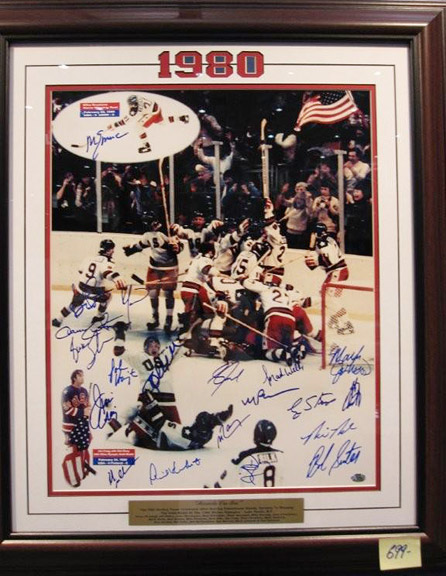 Another favorite. Hey, here's one of my memorabilia pet peeves: We don't need mini-plaques added to an iconic photo like this one. If I'm hanging something in my house or my office, I just want the photo itself. This bugs the hell out of me. Plaques suck.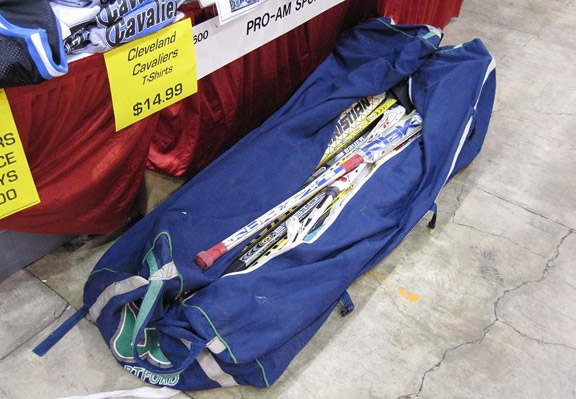 I tried to buy this Whalers hockey stick bag for my buddy JackO (a lifelong Hartford resident). What would he have done with an oversized, eight-foot duffel bag that smelled like hockey sticks? I don't know. But I guarantee he would have liked it. And I owed him for all the B.S. Reports. Sadly, they wouldn't sell it to me because it was holding dozens of autographed sticks. We haggled. I gave up. These are the things that happen at the National Sports Collectors Convention.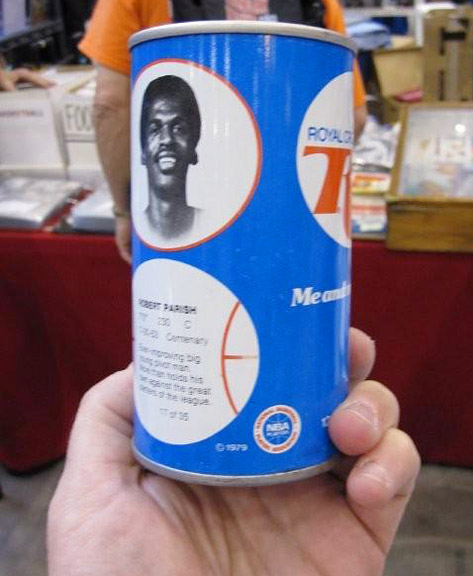 Did I buy this 1979 RC Cola can with Robert Parish's picture on it? Of course I did. They threw in cans for Rudy Tomjanovich, Bill Walton and Maurice Lucas for $25 total. Now I'm 31 away from collecting the entire set. Which would definitely end up collecting dust in my garage. But still.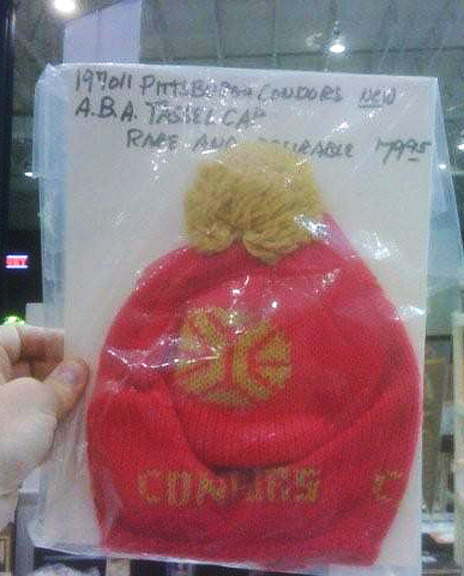 An authentic 1970 Pittsburgh Condors ski cap. Don't see those every day. FYI: Because the convention was in Cleveland, there was an inordinate amount of rare stuff from any sports city within driving distance (Cleveland, Cincy, Pittsburgh and Detroit). For the 2010 convention in Baltimore, I predict a ton of rare Washington/Baltimore/Philly/New York stuff. If you ever wanted to buy the toilet stall all the Hogs used at RFK Stadium, this could be your chance.
CLICK HERE FOR NEXT GALLERY
---