Tuesday, August 4, 2009
Updated: August 5, 6:01 PM ET
You won't believe what Simmons saw

---
By Bill Simmons
Page 2



PART 1 | PART 2 | PART 3 | PART 4 | PART 5 | PART 6 | PART 7 | PART 8 | PART 9 | PART 10 | PART 11 | PART 12 | PART 13 | PART 14 | PART 15 | PART 16 | PART 17 | PART 18 | PART 19 | PART 20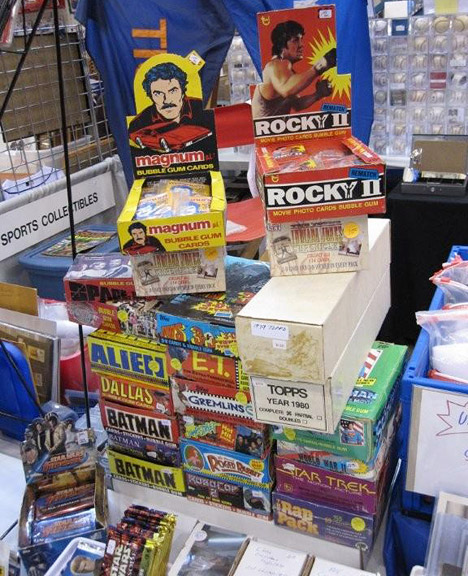 Confession: I dropped $20 on the "E.T." box for my daughter. Didn't even think twice. She loves that movie.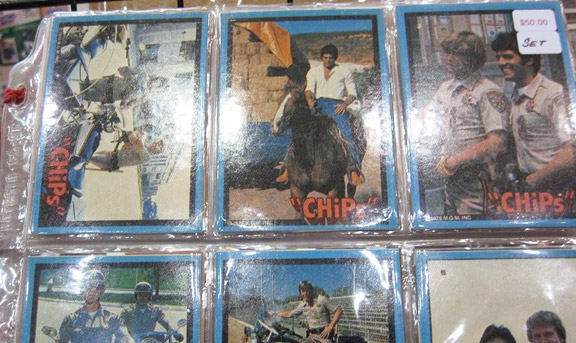 I'm just happy to be living in a world where 50 dollars could potentially get me the complete set of "CHiPS" cards. Who said our economy is in bad shape?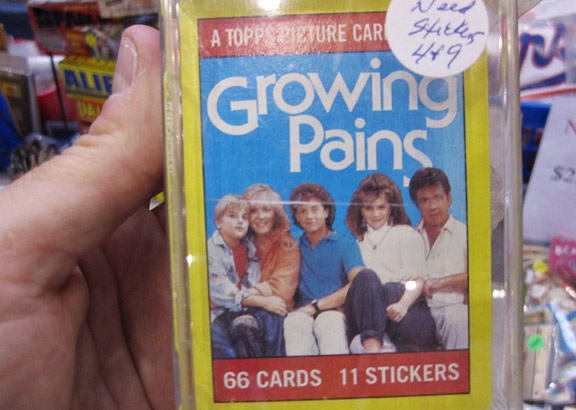 This specific wax pack led to an argument between Bernard and I about whether this set potentially contained a Leo DiCaprio rookie card. I said no. Look at how young Kirk Cameron's brother was in the picture! Hell, they hadn't even introduced Boner Stabone's character yet. So there's no way. The real shame is that they didn't make a set for the last season -- you could have gotten DiCaprio's rookie AND Boner's rookie.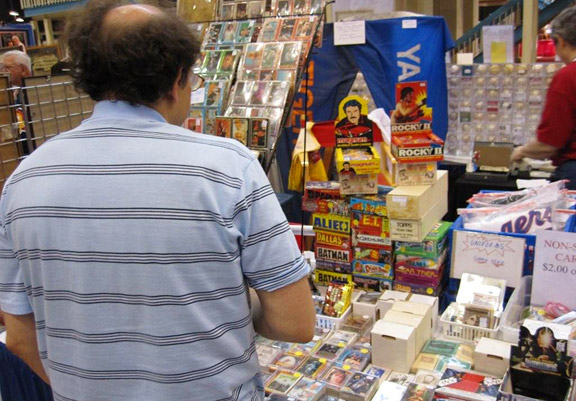 If I could pick one picture that sums up the convention, I think it's this one.

(Important note: I looked all over for an unopened box of "Good Times" cards. Never found it. Actually, it worked out like every "Good Times" episode -- initially happy, then increasingly sad. But at the end -- when I left without the "Good Times" box -- I had the resilience to find it on eBay, kind of like every "Good Times" episode ended with James losing his job but having the resilience to find another one.)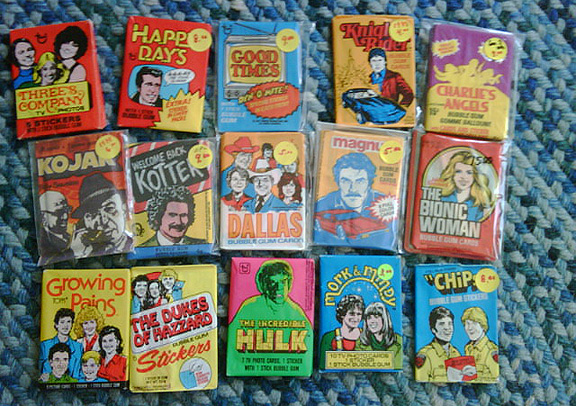 For some crazy reason, I decided to spend nearly $100 on 15 different unopened TV packs from the '70s and early '80s. What will I do with them? I have no idea. But … I mean … you can't kill me on this, right? Maybe a coffee table? Maybe I stack them on a bookshelf? I have no regrets. None. Zero. Zilch.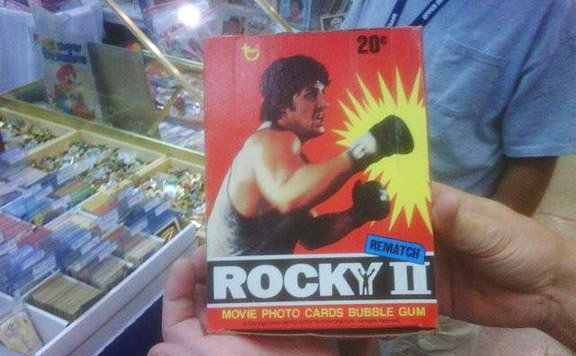 Bernard bought a box of "Rocky II" cards for $20 so we could open them in the car on the way home. We did. I landed a Butkus rookie. Very exciting. It's the little things in life.
CLICK HERE FOR NEXT GALLERY
---