Wednesday, October 14, 2009
Faces and Places: Chris Paul

---
By Jay Corbin
ESPN RISE Magazine


Chris Paul speaks to students at his alma mater.
I'd be the first to admit it -- I'm a lucky guy. As lifestyle editor for ESPN RISE, I not only get to see the latest sneakers before they drop or hear the hottest music before it leaks, but I also get to travel the country and kick it with the stars. As a bonus, I get a short taste of the good life.
Unfortunately, ESPN only hooks me up with a roundtrip ticket for one, so it's a solo mission most of the time. But I'll try my best to take my people along for the ride with my new running feature, Faces and Places. Every time I come across something interesting, I'm going to make sure to spread the love by posting pics and/or video on ESPNRISE.com.
And there's no better place to start than with Chris Paul's 1979 Monte Carlo. Last month, I went down to North Carolina to drop in on the filming of ESPN's "Homecoming" with CP3. When I hooked up with Paul at his alma mater, West Forsyth (Clemmons, N.C.), he showed up in this old school beauty.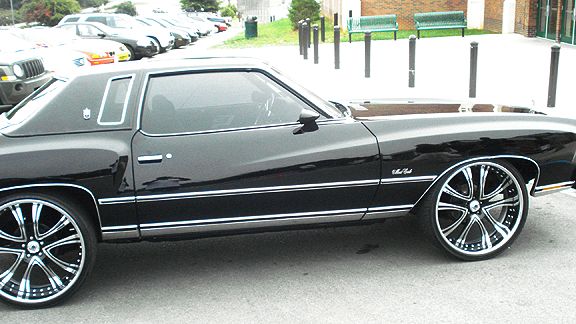 Who: Chris Paul
What: 1979 Monte Carlo
Where: Parked outside West Forsyth High School (Clemmons, N.C.)
While filming ESPN's "Homecoming" in September, Paul pulled up to his alma mater in his restored, mint condition 1979 Monte Carlo equipped with custom 24-inch rims, remote start and a replica Wake Forest court under the trunk surrounded by three 12-inch speakers.
Jay Corbin is the lifestyle editor for ESPN RISE Magazine.
---