Monday, October 19, 2009
Updated: October 22, 10:44 AM ET
Overcoming the fear of commitment

---
By Lindsay Berra
For GIRL Magazine


Academics as well as hoops went into Skylar Diggins' decision to attend Notre Dame.
When you're going to play college sports, how do you narrow the field from hundreds of universities to five official visits to one final decision? Sounds scary, but it doesn't have to be. Five girls -- two college sophomores, two incoming freshmen and one senior who recently committed -- walk you through the decision-making process.
Kathleen Hersey
2007 U.S. National Champion (200-meter butterfly), 2008 Olympian
Sport: Swimming. High school: Marist School, Atlanta, Ga. Class of '08 College: Texas.

"I looked at the school's reputation -- the coaches, whether swimmers got faster from freshman to senior year -- and came up with a personal top five: Texas, Arizona, Stanford, Cal and Florida. Academics were also a huge factor. If I could never swim again, where would I still be happy, have a great support system, and feel like I belong? I felt I had the most potential to be successful, athletically and academically, at Texas."
Helpful hints
Based on an interview with Joni Comstock, Senior VP of NCAA Championships:
Think about what you want to study. You're being recruited for sports, but you're attending school -- and you'll carry the degree for life. Look for schools that have departments you might want to major in, with academic resources that are as solid as the school's sports cred.
Consider your family and friends. For a lot of athletes, the support of family and friends at big games and during tough seasons is a key element of sports success. If you want your parents and siblings to be able to attend your games, staying close to home might be key.
Think big. For others, a college scholarship is a chance to try something -- or someplace -- you might never otherwise have considered. Always wanted to go somewhere new? Explore the possibilities on the other side of the country? Maybe this is your chance, so make sure you seize it.
Rayell Heistand
Field Hockey. High school: Hamburg, Hamburg, Penn. Class of '08. College: UConn.
"I committed to UConn in July before my senior year. It was nice to not worry where I was going, but don't get pressured into deciding too fast. I liked that the coaches at UConn didn't pressure me into doing anything I didn't feel comfortable with; they never gave me an ultimatum. A lot of other coaches will try to do that."
Erica Denney
Volleyball. High school: Grandview High, Aurora, Colo. Class of '10. Committed to: Penn State.
"I grew up in Colorado and had never thought about going east for school, but as soon as I got to Penn State, I knew that's where I wanted to go. The juniors and seniors at other places knew they weren't going to play with me and didn't seem to care, but at Penn State, everyone reached out to me. I felt like I was already part of the team."
Jordan Hasay
Three-time high school all-American, 2008 USATF Youth Athlete of the Year
Track. High school: Mission College Prep, San Luis Obispo, Calif. Class of '09. College: Oregon.
BUT WAIT, THERE'S MORE ...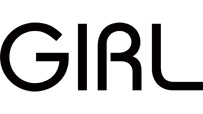 Throughout October, ESPNRISE.com will call out feature stories from GIRL Magazine's fall 2009 edition. A sampling:
• Key with concussions: Keeping head
• Flashback: Actress/athlete Jessica Biel
• Mind over matter • Commitment issues
"I wanted to stay on the West Coast, and I wanted a school with a good science department. I had my coach talk to all the college coaches, because I wanted a school where my training would be similar to what I do now, so it wouldn't be a super hard transition. And I'm from a small town, so I liked Eugene. You have to follow your heart -- go where you feel the most comfortable and where you feel happy."
Skylar Diggins
2009 Gatorade High School Athlete of the Year, 2009 McDonald's All-American Basketball. High school: Washington High, South Bend, Ind. Class of '09. College: Notre Dame.
"I went to a medical magnet school and I'm a math head, so academics have always been important to me. I got thousands of recruiting letters, but from the beginning there were maybe 30 schools I considered because of both basketball and academics. Then I talked with coaches and narrowed my list. I only took three official visits: Stanford, Penn State and Notre Dame. Notre Dame is in my backyard, and I've known Coach Muffet McGraw since the 8th grade. So when it came down to it, I decided to stay close to home."
---