Wednesday, November 4, 2009
Updated: November 5, 1:02 PM ET
ESPN RISE Preseason FAB 50 Nos. 1 -- 10

---
By Doug Huff & Ronnie Flores
ESPNRISE.com



1. Findlay Prep (Henderson, Nev.) Last Season's Record: 33-0, NHSI champion
Key Players: G Cory Joseph (6-3, Sr.); F Tristan Thompson (6-9, Sr.); C Godwin Okonji (6-9, Sr.)

Outlook: Bolstering Findlay Prep's chances for a repeat FAB 50 title are a trio of talented transfers in junior guards Nick Johnson (nephew of late NBA star Dennis Johnson) and Jabari Brown and sophomore forward Winston Shepard. Depth will be provided by senior wing Marko Petrovic and guard Nigel Williams-Goss, one of the nation's top freshmen. Findlay Prep has a loaded schedule that includes dates with FAB 50 No. 2 St. Patrick (Elizabeth, N.J.) and No. 16 Northland (Columbus, Ohio) as well as trips to a number of prestigious tournaments.

2. St. Patrick (Elizabeth, N.J.)
Last Season's Record: 30-3, New Jersey Tournament of Champions winner
Key Players: F Michael Gilchrist (6-6, Jr.); G Kyrie Irving (6-1, Sr.); G Kevin Boyle Jr. (5-10, Sr.)
Boys' Basketball Preview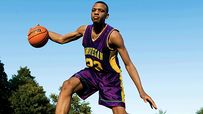 High school basketball is back and ESPN RISE is getting you ready for boys' basketball season with a week's worth of previews, including the release of the Preseason ESPN RISE FAB 50 rankings.
Nov. 3
• FAB 50 Nos. 26 -- 50
• Best Players Ever By State
Nov. 4
• FAB 50 Nos. 11 -- 25
• Top Current Players By State
• Highest Ranked Team Since 1988
Nov. 5
• FAB 50 No. 1 -- 10
• Preseason No. 1 By State
• Regional Rankings
• Five Burning Questions
Outlook: The Celtics will be seeking their fourth Tournament of Champions crown in the last five years with a loaded roster anchored by No. 1 ESPNU Super 60 recruit Gilchrist and ESPNU 100 No. 6 recruit Irving. Six-foot-7 senior Julian Washburn and 6-foot-9 sophomore Chris Washburn transferred from Duncanville (Duncanville, Texas) and are the sons of former North Carolina State standout Chris Washburn. Junior Derrick Gordon (6-3) and talented freshman Austin Colbert (6-8) are also in the mix.
3. Oak Hill Academy (Mouth of Wilson, Va.)
Last Season's Record: 41-1, NHSI runner-up
Key Players: G Doron Lamb (6-4, Sr.); G Pe'Shon Howard (6-2, Sr.); F Roscoe Smith (6-7, Sr.)
Outlook: The Warriors are once again in the hunt for a national title. Last season, coach Steve Smith's squad had its 46-game winning streak halted by Findlay Prep in the finals of inaugural ESPN RISE National High School Invitational. Lamb averaged 15 points per game last season and Howard is a three-year veteran. Baye Moussa Keita is a 6-foot-11 Syracuse recruit. Top newcomers include ESPNU 100 recruits Roscoe Smith and Juwan Staten as well as senior Martins Abele (7-1) and junior Christian Malumba (6-10).
4. St. Benedict's (Newark, N.J.)
Last Season's Record: 24-3, NHSI semifinalist
Key Players: G Myck Kabongo (6-2, Jr.); G Aaron Brown (6-5, Sr.); F Sidiki Johnson (6-8, Jr.)
Outlook: The Gray Bees have reloaded and should be in national title contention. Kabongo is a Texas recruit who played in the 2009 Boost Mobile Elite 24. Johnson, a transfer who has committed to Arizona, will provide an immediate presence down low. Brown is a three-year regular, while 6-foot-9 J.P. Kambola and 6-foot-5 Mike Poole were part-time starters as juniors. Other players to watch include 6-foot-8 senior Gil Biruta, a Lithuanian National Team member, and 6-foot-3 junior Wil Martinez.
5. Montrose Christian (Rockville, Md.)
Last Season's Record: 21-3, NHSI semifinalist
Key Players: F Terrence Ross (6-6, Sr.); F Josh Hairston (6-9, Sr.); F Justin Anderson (6-4, So.)
Tristan Thompson (C) and Cory Joseph (R) have Findlay Prep (Henderson, Nev.) back on top. But St. Benedict's (Jersey City, N.J.) star Myck Kabongo (L) may have something to say about the rankings.
Outlook: The Mustangs have added Hairston, a Duke recruit who averaged 25 points and 11 rebounds last season, to the fold. Top returning veterans include Maryland recruit Ross, who averaged 18 points per game as a junior, and the precocious Anderson, last season's sixth man as a freshman. Hairston is the No. 27 player in the ESPNU 100, while Ross checks in at No. 39. Anderson is the No. 6 player in the ESPNU Terrific 25. Another newcomer is 6-foot-6 junior Paul Gombwer.
6. Westchester (Los Angeles, Calif.)
Last Season's Record: 35-2, CIF Division I state champion
Key Players: G Jordin Mayes (6-2, Sr.); F Dwayne Polee (6-7, Sr.); F Kareem Jamar (6-4, Sr.)
Outlook: Veteran head coach Ed Azzam (668-202) might have done his best coaching job last season by leading a young squad past a host of regionally and nationally-ranked teams to win CIF, L.A. City Section and state titles. The Comets have the ingredients to win their sixth Division I state title in the past 13 seasons as long as they can replace graduated L.A. City Player of the Year Dominique O'Connor. Floor general Denzel Douglas (5-10, Sr.) could be that player.
7. DeMatha (Hyattsville, Md.)
Last Season's Record: 31-4, City & WCAC champion
Key Players: F Jerian Grant (6-5, Sr.); G Quinn Cook (6-0, Jr.); G Victor Oladipo (6-4, Sr.)
Outlook: Four starters are back for the Stags and coach Mike Jones as they look for another city championship. Leading the way are Grant and Oladipo, who are bound for Notre Dame and Indiana, respectively. Other returning regulars are Cook and 6-foot-9 junior Mikael Hopkins. The fifth spot in the rotation will probably be manned by 6-foot-2 sophomore James Robinson. Another player to keep an eye on is Beejay Anya, a highly-touted 6-foot-9 freshman.
8. Rice (New York, N.Y.)
Last Season's Record: 25-3, State Federation Class AA champion
Key Players: F Shane Southwell (6-7, Sr.); F Kadeem Jack (6-8, Sr.); F Jermaine Sanders (6-5, Jr.)
Outlook: The Raiders annually play one of the most challenging schedules in the nation and have an experienced cast returning from a team that won a state championship. Southwell, a Kansas State recruit, and Jack are three-year performers for Rice, which also brings back the promising Sanders as well as junior forward Richard Council and sophomore guard Dashawn Suber, who impressed as a freshman.
9. Yates (Houston, Texas)
Last Season's Record: 34-1, Class 4A state champion
Key Players: G Joseph Young (6-2, Sr.); G Brandon Peters (6-0, Sr.); G Darius Gardner (5-10, Sr.)
Outlook: The Lions won their final 17 games last season and capped the year with the school's first state title behind a starting lineup that returns intact this year. The Providence-bound Young (team-high 18.8 points per game last year) was named the state championship MVP, and Peters (17.4 points per game) and Gardner were selected to the All-Tournament team. Seniors Elton Roy and Marshall Lange and sophomore Clyde Santee add offensive firepower, while senior big man Alex Davis controls the paint.
10. Bloomington South (Bloomington, Ind.)
Last Season's Record: 26-0, Class 4A state champion
Key Players: G Matt Carlino (6-3, Jr.); F Erik Fromm (6-8, Sr.); G Darwin Davis (6-2, Jr.)
Outlook: After posting a rare unbeaten season in the Hoosier State and winning their first state title, the Panthers lost Indiana Mr. Basketball Jordan Hulls, who's now at Indiana. But Bloomington South gained another Hoosier recruit in Carlino, who transferred from Highland (Gilbert, Ariz.). He joins two other returning standouts in Fromm, a Butler recruit, and Davis, a Xavier commit. Another promising junior is 6-foot-4 sharpshooter Spencer Turner.
Ronnie Flores covers high school basketball for ESPNRISE.com. Doug Huff started ranking high school basketball during the 1987-88 season and has been a key contributer in its record keeping. Mark Tennis and Paul Muyskens contributed to these rankings.
---