Tuesday, November 17, 2009
Updated: December 4, 10:01 AM ET
The Weekly Best for 11/17

---
By Cameron Martin
Special to Page 2



Welcome to the Weekly Best, a look at the best in sports, pop culture and defenestration.

Best of luck reaching the BCS title game: TCU, Cincinnati and Boise State.

Best winless NBA team: Still the New Jersey Nets.

Best recourse for Notre Dame football: Lower your academic standards (or just admit you're a one-legged man in a butt-kicking contest).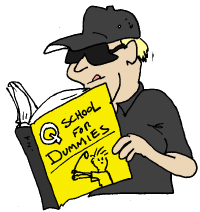 Best golfer you might see in qualifying school: David Duval.
Best way of saying Bill Belichick would get schooled on Madden 10: "I couldn't believe it. It even happens in video games -- you go for it on fourth down when you're not supposed to and something bad happens" -- Colts defensive end Dwight Freeney.
Best Monday Night game of the season: Browns vs. Ravens.
Best means of coming to that conclusion: Sniff a lot of glue.
Best opportunity to buy an 80,000-seat stadium: The Pontiac Silverdome.
Best candidate to pull a McHale: Padres' GM Jed Hoyer.
Best college to hear an ethics lecture by an ex-governor who frequented prostitutes: Harvard, where Eliot Spitzer spoke at the Edmond J. Safra Foundation Center for Ethics.
Best backtrack: Redskins allowing signs at home games.
Best college game last weekend: Ohio State versus Iowa.
Best serving of crow: To the yutz who said it wouldn't be.
Best new gauge of your antisocial tendencies: How you handle the airport scene in "Call of Duty: Modern Warfare 2."
Best rescue of an athlete's relative from Venezuelan kidnappers: The rescue of Victor Zambrano's mother.
Best special at Applebees: Letting veterans eat for free on Veterans Day.
Best schedule for announcing its major awards: Not Major League Baseball.
Best news for fans of an ancient rock band: Steven Tyler is not leaving Aerosmith.
Best player not debriefed by his team before his coach was fired: Chris Paul.
Best to divest yourself of those pesky dollars: Gold hits a new high, while the price of the dollar hits a 15-month low.
Best time for a Tennessee football player to wear a team sweatshirt: While allegedly committing an armed robbery.
Best indication that the NHL marches to its own drummer: In the middle of a recession, it had its most profitable season.
Best writer to come out with a posthumous, unfinished novel: Vladimir Nabokov ("The Original of Laura.")
Best word I can never seem to work into stories or conversation: Defenestrate.
Best guess as to how many people will now email me and suggest, "Hey, why don't you go defenestrate yourself?": Thanks to my siblings, at least three.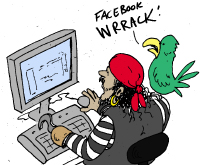 Best one-day amusement on Facebook: Turning the language from English to Pirate.
Best acting role for Derek Jeter: Homeless person in the new Will Ferrell movie.
Best basketball team in a hurry to lower expectations: Then-No. 19 Mississippi State, which lost its opening game to Rider.
Best excuse to see a Sandra Bullock movie: She's co-starring in "The Blind Side," the remarkable story of Ravens' rookie offensive lineman Michael Oher.
Best bet to find a Survivor immunity idol without the benefit of a single clue: Russell.
Best night to make chili: Sunday.
Best rivalry between two players who are never on the field at the same time: Tom Brady and Peyton Manning.
Best person to sing, "64 and there's so much more" : Neil Young, who just turned 64.
Best news if you're Margaret Thatcher: Contrary to some reports, you're not dead.
Best recruit to commit to UNC hoops this week: Harrison Barnes.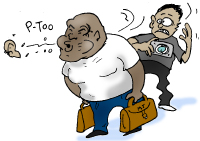 Best the paparazzi can hope for when hassling Mike Tyson at the airport: Only being assaulted.
Best L.A. Galaxy team since 2005: The Landon- and Becks-led squad that plays in the MLS Cup final on Sunday.
Best instance of abject delusion: Larry Johnson saying of a return to the Chiefs, "Hopefully, maybe someday, when I'm 33, 34, and I've still got a little bit of burn left, they'll let me come back and get those yards (to pass Priest Holmes as the club's all-time leading rusher)."
Best movie that got no traction in the theaters: "Smart People" with Dennis Quaid and Ellen Page.
Best line from "Smart People": "What's it like ... to be stupid?"
Best person to say that to: Someone who'll get the reference and not punch you in the face.
Best ancillary attributes of a Kansas basketball recruit : A nice smile and a nice butt, according to coach Bill Self, who says, "I recruited Darnell (Jackson) because I liked his smile and he had a nice butt, to be honest with you. We knew that it'd be hard to get around him on the post."
Cam Martin is a contributor to Page 2. He previously worked for the Greenwich (Conn.) Time and The (Stamford, Conn.) Advocate, and has written online for CBS Sports and Comcast SportsNet New England. You can contact him at cdavidmartin@yahoo.com.
---