Tuesday, February 2, 2010
The Weekly Best for Feb. 2

---
By Cam Martin
Special to Page 2



Welcome the Weekly Best, a look at the best in sports, pop culture and "Calvin and Hobbes."

Best served cold: A dish of revenge.

Best team now operating with a budget: The Yankees.
Best reason they needed a budget: They wanted a lame excuse to dump Johnny Damon.
Best place for Damon to go now: Back to the Red Sox.
Best reason to do that: It would tick off the Yankees.
Best game you watched in its entirety: The Pro Bowl.
Best person to give us climate-change advice: Osama bin Laden.
Best way to render the NCAA basketball season rather meaningless: Expand the tournament to 96 teams.
Best defense against the Super Bowl hype: None, you're obviously hosed.
Best collection of ninnies: Those golfers who say Phil Mickelson is a cheater for using legal clubs.
Best candidate for the Pro Football Hall of Fame in five years: Kurt Warner.
Best quarterback on the Cardinals right now: Brian St. Pierre.
Best new nickname for Shaun White: One he doesn't give himself.
Best time for John Terry to lose the captaincy of the English soccer team: Not yet; he's got more people to offend.
Best long-snapper in the AFC: Oakland's Jon Condo, who made the Pro Bowl.
Best team in football if it only came down to kicking, punting and long-snapping: Oakland.
Best Kings of Leon song not nominated for a Grammy: "Sex on Fire."
Best candidate to join the Big Ten: Pitt.
Best destination for Tim Tebow: The Canadian Football League.
Best show that is going to leave a whole lot of angry and dissatisfied fans when it ends with innumerable loose ends: "Lost."
Best name for gamblers who bet the under in the Super Bowl: Haters.
Best place for them at your Super Bowl party: In the kitchen making food for the real fans.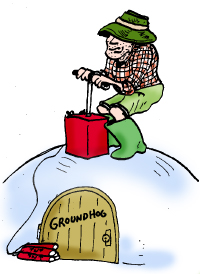 Best Bill Murray film: "Caddyshack."
Best after that: "Groundhog Day."
Best quote from that movie: "Hey Phil, if we wanted to hit mailboxes we could let Ralph drive."
Best player snubbed from the NFL's All-Decade team: Clinton Portis.
Best match for that egocentric, polarizing quarterback in Chicago: An egocentric, polarizing offensive coordinator.
Best time for Jim Calhoun to retire: While he still can.
Best response if you're the Jets' coach and Miami fans taunt you: Give 'em the finger.
Best move for Sammy Sosa: Just admit it.
Best player to sit courtside and bite his nails relentlessly while watching Kentucky play Vanderbilt: LeBron James.
Best thing a friend could do for LeBron: Tell him to stop eating his hand on national television.
Best compliment given to Kobe Bryant: "I think he's mentally insane, to be honest with you. He dedicates a lot of his brain power to basketball, and he's really focused on becoming a better player. You have to force yourself to be in that mold, [with] a killer instinct at all times. He demands a lot of himself [and his teammates]." -- The Sixers' Andre Iguodala.
Best news for Neanderthals: Polish scientists found three of your teeth.
Best twist to a stale event: Phoenix center Channing Frye will participate in the 3-point-shooting contest.
Best cartoon ever: "Calvin and Hobbes."
Best place to read an interview with its reclusive creator, Bill Watterson, his first since 1989: The Cleveland Plain Dealer.
Best forty-something athlete still kicking ass: Herschel Walker.
Best new cause for a terrible song: In support of Haiti, stars united to re-record "We Are the World."
Best cameo in the old "We Are the World" video: Dan Aykroyd.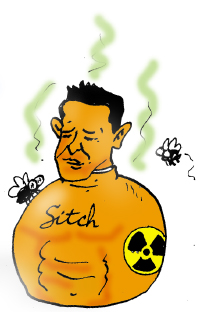 Best Olympic goalie mask: The USA's Ryan Miller.
Best way to boost the New Orleans economy: Threaten to sue vendors for the use of "Who Dat."
Best cologne to make those Jersey chicks swoon: "Sitch," the upcoming fragrance from Mike "The Situation" Sorrentino of "Jersey Shore."
Best thing about the iPad: I don't feel compelled to buy one.
Best indication that you've had too much to drink: You break into a bank carrying a loaded gun, then take off your hat and boots and leave them by the door -- because you think you're home.
Best quote from "The Catcher in the Rye": "I don't even know what I was running for -- I guess I just felt like it."
Cam Martin is a contributor to Page 2. He previously worked for the Greenwich (Conn.) Time and The (Stamford, Conn.) Advocate, and has written online for CBS Sports and Comcast SportsNet New England. You can contact him at cdavidmartin@yahoo.com.