Friday, April 29, 2011
Spring Talent Shining

---
By Keil Moore
HoopGurlz



In wrapping up the spring evaluation weekend coverage we take a look at six players, three from the Deep South Classic in The Raleigh-Durham area of North Carolina and three more from the Boo Williams Nike Invitational in Newport News, Va.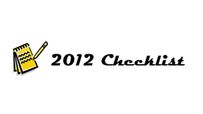 Jonquel Jones, BWSL Maryland (Ellicot, Md.): One of the common traits looked for throughout the basketball scouting community is a players wingspan. A player who is blessed with long arms can create problems defensively which most players just can't. At 6 feet 1, with reach just as long, Bahamian-born Jonquel Jones is that kind of player. She is athletic enough to work at the top of a press and create issues all over the floor. Her physical ability allows her to guard multiple positions well, making her quite the weapon for any coach blessed with the opportunity to coach her. As she continues to learn the game and improve her basketball awareness, she has the ability to turn herself into a solid contributor at the college level.
Maya Hood consistently defends players much taller and still manages to make an impact on the defensive end of the court.
Maya Hood, Wiggins Waves (San Diego, Calif.): There is something to be said for a kid that consistently has to guard players with more size, yet she is the one who normally wins the battle. Hood is that kind of player. At 5-10 she has good size, but in a situation where she is one of the bigger kids on her talented, yet undersized, Wiggins Waves club team, she takes on the challenge of playing much bigger than her listed height. She is an elite level athlete who attacks the backboards with good intensity. She's the kind of player who wants to do the small things, rebound, defend, finish around the basket, that so often go unnoticed, but ends up helping teams win games. Hannah Huffman, East Bay Xplosion (Concord, Calif.): When you think of Hannah Huffman, immediately what comes to mind is the word toughness. At 5-9 she isn't afraid of anything on the basketball court. If you need her to take the ball down the stretch and make the big plays to win a game she is the kind of kid who wants the ball. If you need her to sacrifice some offense for the good of the team and defend the other teams leading scorer, Huffman is your girl. She has the perfect combination of blue-collar effort and high-level skill that will allow her to get things done during her time at Notre Dame, her school of choice.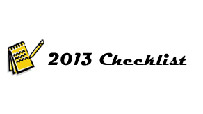 A'lexus Harrison, Maryland Lady Comets (Upper Marlboro, Md.): The 2013 class has a number of chart-topping elite level athletes. Harrison, a University of Maryland commit, is one of those athletes. This weekend Harrison excelled in the open court as she would often grab defensive rebounds and look to push the ball in transition herself. She has a nice and quick first step and a long, lean frame that allows her to get by defenders with ease. One of the most impressive things about her offensive game was her ability to pass the ball once the help-side defense rotated to her. She made a couple of very good passes setting teammates up for easy baskets. At 6-0, she has a number of intriguing tools to work with as she continues to mature into a very capable player at the next level.
Celeste Edwards, Spiece Gym Rats (Indianapolis, Ind.): Edwards is a smooth scoring guard with a great combination of savvy and athleticism. She has the ability to score the ball in a number of ways, as she is an accomplished perimeter shooter who also is equipped with a lethal first step. She is one of those players who is as good scoring the ball in transition as she is in the half court, but what makes Edwards even more impressive is her ability to make an impact on a game without taking a high volume of shots. Offensively she is a very efficient player who will look to pick her spots to be aggressive. At 5-9 this is one player to keep an eye on down the road.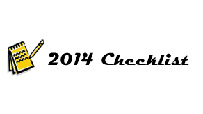 Jenna Burdette, West Virginia Thunder (Coolville, Ohio): The old adage that reads -- shooters will always find their way on the floor -- is very true. From the Buckeye State, the 5-7 Burdette has decided to add more to her game then just a standstill jumper, even though her catch-and-shoot stroke is one of the best we've seen in that class so far. This weekend Burdette was making plays off of the bounce and getting into the lane. She consistently attacked the defense. She was a handful to guard, especially when teams started to play her for the drive, she would go back to her bread and butter, her perimeter jumper, and force the defense's hand once again.
Follow us on Twitter, where you can ask questions and get instant updates.
Become a fan of the site on Facebook and get updates in your news stream.
Discuss this on our Message Board
Keil Moore is a contributor and national recruiting analyst for ESPN HoopGurlz. He is also the Director of Scouting for the JumpOffPlus.com National Scouting Report - a division of Peach State Basketball, Inc. Moore has been involved in the community since 2007 as a recruiting analyst and trainer. He can be reached at kmoore@peachstatehoops.com.
---