Thursday, May 5, 2011
Gateway Hooping

---
By Keil Moore
HoopGurlz



ST. LOUIS -- USJN's Gateway Challenge saw some of the best talent from the Midwest compete for a chance to qualify for USJN's junior national event. While there were no Division I college coaches in attendance, there was something worth playing for and the talent on hand gave a high-level effort.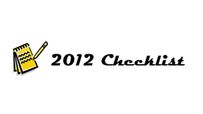 Mikala McGhee (Bridgeton, Mo.), St. Louis Spirit: McGhee's overall play, especially her effort, left an impression this past weekend. At 5 feet 10, she is a good athlete with a knack for finding ways to be productive on the court. Her offensive package was on full display as she showed her ability to play the game around the basket against smaller players. She has the strength and size to finish in traffic but was also comfortable grabbing a rebound and running in transition. She can get to the basket in spots, but she didn't appear to be extremely comfortable creating her own offense at a high rate. McGehee is one of those kids who does a bunch of positive things on the basketball court. Her ability to make a lasting impact in a game makes her a hard kid not to like.
Dru Haertling (Jackson, Mo.), Southeast Dynasty: Haertling is a high-energy combo guard who plays the game passionately. Offensively, she has just enough to be effective off of the bounce and she can get in the lane and create a play for herself or others. She is a solid perimeter shooter who seems to be as comfortable shooting the ball off the bounce as she is in catch-and-shoot situations. As one of the older kids on her Southeast Dynasty team, it was good to see her taking more of a leadership role, talking her teammates through possessions and keeping everyone on the same page. On the defensive side of the ball, Haertling is the kind of kid who just gets after it. She uses her fairly long 5-8 frame to sneak into passing lanes or challenge shots.
At 6 feet 1, Morgan Stock can make plays either off the dribble or the pass and has the ability to create her own offense as well.
Morgan Stock (Town and Country, Mo.), St. Louis Spirit: Stock is a versatile forward with the ability to contribute at both the small-forward position and the power-forward position at the college level. The recent Missouri commit is a consistent perimeter shooter who has the tendency to settle on long jumpers rather than being a bit more aggressive and attacking the basket. At 6-1, she is good enough with the ball in her hands to make plays either off the bounce or the pass and has the ability to create her own offense as well. The next major area of growth in her game will need to be adding strength to her frame as she prepares to compete with the best in the Big 12.

Megan Deines (Springfield, Mo.), Missouri Flight: Missouri Flight wing Deines had a few solid performances. With good size at 5-11, decent athleticism, and a very good feel for how to play the game, Deines has the ability to be a very effective player at the college level. She is skilled enough to handle the ball on the perimeter and is an accomplished passer who enjoys getting her teammates involved on the offensive end of the court. Her combo of size and athleticism allow her to attack the basket with a high rate of success that only highlights her passing ability.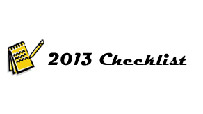 Katelyn Loecker (McPherson, Kan.), MoKan Eclipse Sparq: Skilled players who can step out and shoot the jumper at a high percentage, as well as play with their back to the basket, are a valuable resource for coaches as they commonly create match-up issues for opponents. The MoKan Eclipse Sparq have a player who fits that description in Loecker. At 6-0, she has the tools to play the game at both the high post and on the block with her back to the basket. She can finish with either hand and when the shot goes up, she has the athleticism and awareness to go rebound the ball out of area. Loecker is a talented young player with a lot of good basketball ahead of her.
Kindred Wesemann (Pleasant Hill, Mo), Mokan Eclipse Red: Like the quarterback position in football, the point guard position is the spot that we expect leadership to come from. Get people the ball in spots that they can be effective and run the team and you fill the role of a solid point guard. Wesemann, who has given her verbal commitment to Kansas State, embodies this. She has all of the intangibles you could ask for, toughness, leadership, and a solid basketball IQ. Standing at 5-6 she without ideal athleticism, Wesemann gives up a lot physically, but makes up for it with toughness and grit.
Follow us on Twitter, where you can ask questions and get instant updates.
Become a fan of the site on Facebook and get updates in your news stream.
Discuss this on our Message Board
Keil Moore is a contributor and national recruiting analyst for ESPN HoopGurlz. He is also the Director of Scouting for the JumpOffPlus.com National Scouting Report - a division of Peach State Basketball, Inc. Moore has been involved in the community since 2007 as a recruiting analyst and trainer. He can be reached at kmoore@peachstatehoops.com.
---