Thursday, June 2, 2011
Updated: June 3, 3:45 PM ET
Players shine at USA U16 trials

---
By Lisa Bodine
HoopGurlz


Sydney Umeri Of Acworth, Ga., brought her versatile game to the USA Basketball U16 trials and ultimatley made the team.
COLORADO SPRINGS, Colo. Our final tip sheet from the USA Basketball U16 national team trials completes our evaluations of the players making the final 34 cut.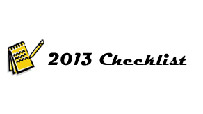 Kaela Davis (Norcross, Ga.), Norcross: As the only participant with previous USA Basketball trials experience, Kaela Davis was comfortable and relaxed. However, she never carried herself like she was a lock for the team. Davis was a consummate professional and set the tone by working hard from start to finish. At this point in her career, her ability as a basketball player has been well documented, as she is one of the best players in high school right now, regardless of class. What separates her from other ultra-athletic players is her ability to think the game; she is equally comfortable creating plays with or without the ball in her hands. The respect she earned from peers speaks volumes about the type of teammate she is, as she was the one player who everyone was looking for when the shot clock wound down. International competition is just the next step in her basketball journey.

Sydney Umeri (Acwirth, Ga.), The Lovett School: Umeri started off solid and steady and she stuck with the basics: finish lay ups and defend the paint. During the final day she was a standout performer showcasing her blue-collar work ethic on both sides of the ball. She can get to the basket in one or two dribbles from the perimeter and she punishes the defense when she attacks the paint. Defensively, she is going to battle relentlessly on boards and challenge shots. Umeri 's style of play fits well into a post-oriented roster that the committee selected for this year's team.
Taya Reimer had moments of dominance offensively, showing her inside and outside skills at the forward position.
Taya Reimer (Fishers, In.), Hamilton Southeastern High School Reimer really shined as one of the standout players at this year's trials. Her skill set fit perfectly into the high-low sets that the players were asked to run during the scrimmage sessions. She is an outstanding passer, especially out of double teams in the post. From the mid/high post area, Reimer is an effective scorer with the ability to face the basket, make jump shots or put the ball on the floor and get to the basket. She is very comfortable handling the ball in the open court and doesn't hesitate to grab a rebound and start a transition break. Look for Reimer to be one of the key players during the FIBA Americas tournament.

Makayla Waterman (Dayton, Ohio), Kettering Fairmont High School If there was an award for the most energetic player, Makayla Waterman would be the recipient. The Ohio forward played with a great deal of passion and focus, doing whatever was necessary to make her team successful. Waterman is quick off her feet and utilizes her length to secure rebounds that seem to be ought of her reach. Although she was not selected for the team, her overall performance and enthusiasm were a highlight of the event.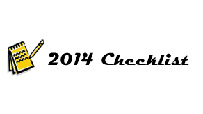 Recee' Caldwell, a well-known scorer from San Antonio, Texas, showcased her skills as a point guard at the USA Basketball U16 trials
Recce Caldwell (San Antonio, Texas), Claudia Taylor Johnson High School: Being the youngest invitee did not appear to faze Caldwell in the least. During the skills portion she quickly established a great rapport with her peers, learning their names and cheering them on through the drills. Caldwell's leadership as a point guard helped her stand out once the teams began scrimmaging, especially since she had to be more of a facilitator than a scorer. Even when she was fatigued on the last day and her shots were not falling, she was still able to handle the ball under pressure and stay focused.

Courtney Ekmark (Phoenix, Ariz.), Saint Mary's Catholic High School At her best, Courtney Ekmark was one of the more consistent 3-point shooters, especially when she was able to set her feet. Once she figured out that perimeter players had to find ways to get their shots without ball screens, she positioned herself on the weak side and waited for the ball to reverse. Ekmark struggled when she tried to put the ball on the floor and create off the dribble. At the moment, that is not her game. Once she gains some strength and works on creating space, she will be able to add another dimension to her skill set as a shooter.
Alyssa Rice of Reynoldsburg, Ohio, brought her versatile wing play to the USA Basketball U16 trials.
Alyssa Rice (Reynoldsburg, Ohio), Reynoldsburg High School: This 6-2 junior from Ohio was one of the most dynamic players during the trials scrimmages. Rice is all arms and legs with an incredible wingspan but what was notable about her performance was her ability to finish at the rim consistently. Despite her slight build, she found ways to get to operate in the paint utilizing her explosive jumping ability to secure rebounds. Rice is in the early stages of her career and with her physical tools it is easy to envision her as an attractive prospect to major division I college coaches.
Jordin Canada (Los Angeles, Calif.), Windward High School: Canada, like many of the other guards, struggled to find a way to adjust her game to the post-oriented sets that the coaches wanted to run. It was in the later sessions where she came on strong and demonstrated her ability as a guard who could lead a team in international competition. Canada is an excellent ball handler and rarely makes mistakes, even against pressure defenses. She was one of the few guards who demonstrated the ability to run an offense with a shot clock, especially when time was running down. She made sure the ball was in the hands of a teammate who could score.
Follow us on Twitter, where you can ask questions and get instant updates.
Become a fan of the site on Facebook and get updates in your news stream.
Discuss this on our Message Board
Lisa Bodine is a national evaluator for ESPN HoopGurlz. A native of Queens, N.Y., she began her coaching career in 1993 with the NY Gazelles, has coached with D.C.-based Team Unique, and in 2009 she was named DAC Co-Coach of the Year after leading Wakefield Country Day School in Flint Hill, Va., to its first-ever conference title. She can be reached at lisa@hoopgurlz.com.
---